Omnia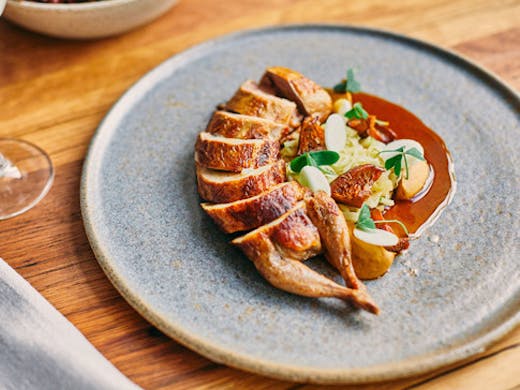 The Verdict
Omina, located on Toorak Road, is quickly becoming a favourite for locals. With Group Advisory Chef Stephen Nairn heading the kitchen, Omina is preparing and presenting professional and quality meals and drinks for its customers.
With a European brasserie-style menu, Omina aims to present elegant but familiar and comforting meals to their customers. Using only the best seasonal ingredients from local producers, you can trust that these meals are fresh and prepared with the quality that you deserve.
Compliment their delicious meals with some thoughtfully chosen wine, spirits, cocktails and beers. In collaboration with Orlando Marzo (World Class Global Bartender 2018), join Omnia in their light-filled rear courtyard bar. Only accessible through a private walkway, be tucked away for the night from the bustling Melbourne streets and enjoy a simple but perfect night with Omnia.
Although this is a pop-up bistro and bar, they have not sacrificed their interiors. From solid wood tables with benches and chairs, a marble bar and a semi-open kitchen, Omina have taken time and precision to create an enjoyable atmosphere for their customers. They place great emphasis on creating the best experience possible with exemplary service where their guests are welcomed, remembered and valued.
Image credit: Supplied
---