One Misty Guy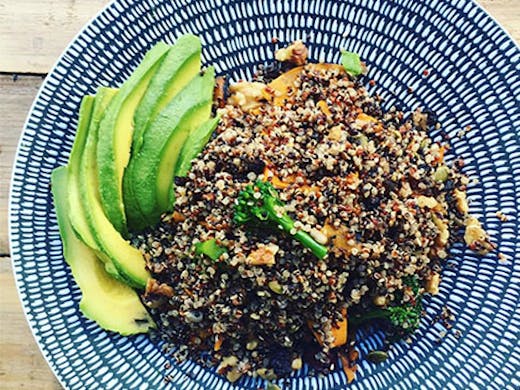 The Verdict
Open all day long and even serving tapas, this South-Eastern 'burb gem is the new place to be. Greet the morn with some brekky classics, or indulge all night at their pizza and wine bar.
From the folks who brought you Spilt Milk in Carnegie, One Misty Guy is the new kid on the block. Nicknamed OMG by locals, the cafe will have you saying just that! For your healthy hit make sure you try the Kale and Quinoa Salad. But if you're feeling a bit naughtier, hit up the OMG Brekky Board for a middle eastern inspired feast. And with their spacious heated courtyard garden—it's the perfect place to go all year round.
But it's the tapas that really have us drooling. Pair their signature chacuterie board with some vino to celebrate the night in style. With three meats and two cheeses, the only thing you'll be upset about is just how quickly you munched through it. If you're feeling more of a seafood vibe, check out the seared tuna for a citrus kick.
An array of gourmet 10-inch pizzas grace the menu to satisfy your wood fired cravings. Don't worry, they haven't forgotten about the classics. Their Nutella pizza will be right there, waiting to end the night with you. Little foodies get to treat themselves too—they've downsized the breakfast classics for them, and made the pizzas fun sized.
If you're in search of brekky classics done right, or tapas you don't have to venture out to the CBD for - grab your pals, and hit up OMG.
Image credit: One Misty Guy via Instagram
---