Ottoman3 Brow Bar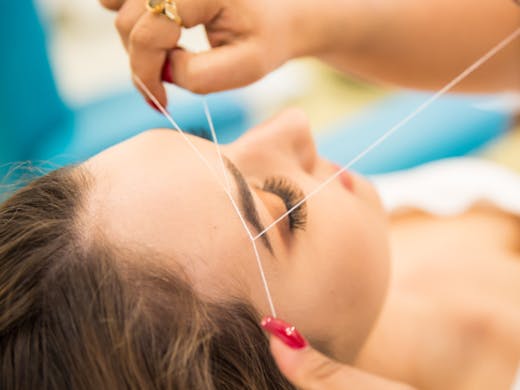 The Verdict
Are your brow's looking more like second cousins rather than sisters? Look no further than the talented Eyebrow Artists over at Ottoman3 Brow Bar (that is—if you can see under those unruly face caterpillars).
Their speciality? Threading. Perfect for those who have sensitive skin, wish to avoid chemicals and/or have a low pain threshold (waxing=OUCH). The Eyebrow Artist's over at Ottoman3 Brow Bar have mastered the art of threading­–requiring no waxes, lotions or chemicals. All that's involved is an ancient technique and a simple cotton thread to achieve perfectly defined brows. The Artist's expertise doesn't come at an extravagant price either—a mere $30 a pop.
And brows aren't the only thing they thread. Rid yourself of those pesky hairs on your lip, chin, forehead and sides too!
Whether you like your brows bold or dainty, you're sure to find your ideal product to boost your newly defined eye shields on their online store. Featuring everything from brows, lashes and brushes, their website is a one-stop shop for all things beauty.
Ottoman3 Brow Bar is located conveniently across three locations in Melbourne–Melbourne Central, Highpoint Shopping Centre and Watergardens Town Centre. Find your closest one to get your brow game back on FLEEK.
Image credit: Jenna Fahey-White
---