Pastore | Chadstone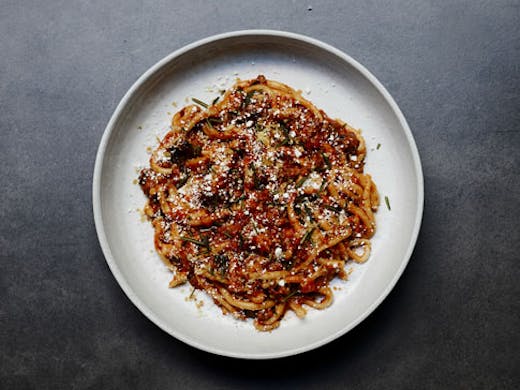 The Verdict
Scott Pickett has just opened the doors to his latest venture, Pastore at Hotel Chadstone. The new dining venue will focus on Italian-inspired all-day dining, with a contemporary Australian feel and a variety of dishes from small plates to full tasting experiences.
The menu, created in collaboration will head chef Mirco Speri and Pickett himself, will include handmade pasta and draw on woodfire-inspired dishes, showcasing the best aspects of Italian cuisine with Australian influences.
Guests can expect to indulge in dishes like house-cured duck prosciutto with Davidson plum, wood-roasted king prawns with 'nduja and fermented tomatoes and spaghetti ubriachi with calamari and bottarga, just to name a few.
An extensive cocktail menu will be on offer as well, marrying staple Italian spirits with Australian botanicals harmoniously. Wine will also make a large appearance, with classic Italian Varietals sourced from local producers to suit a range of tastes.
The space is dressed in a warm palette of dusty pink with natural stone and brass details, creating an inviting atmosphere for guests to enjoy at any time of the day. Looks like the over-the-top Christmas shopping is no longer the only reason to head out to Chadstone.
Image credit: Kristoffer Paulsen
---