Pelicana Chicken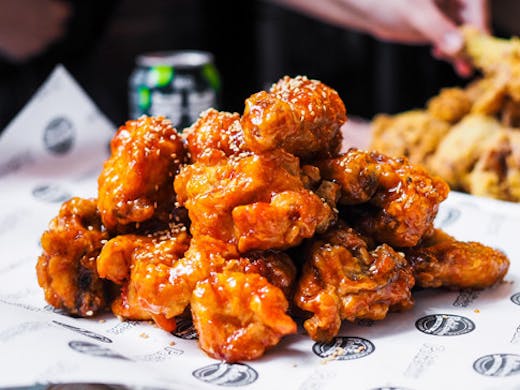 The Verdict
Pelicana Chicken, established in 1982 in Korea, has officially opened its doors in Melbourne. With more than 3000 stores globally, it's fair to say Pelicana Chicken has gained a bit of a following.
Located in Melbourne's CBD on Franklin Street, Pelicana Chicken provides fried chicken, freshly made every day. Although it may be new to Australia, it is one of the largest food franchises from Korea. What's even better is that unlike some chicken-slinging joints, Pelicana's chicken is RSPCA-approved.
With 11 different varieties of fried chicken on offer—including wasabi, honey butter, white cheese and their own signature sauce—Pelicana will take you on a different adventure each time that will leave you craving more. If you're in the mood for something different, add the fried chicken to a burger or wrap, have some loaded fries and add a beer to help you get through the day.
It's you're up for a challenge, Pelicana has an eating challenge that will definitely test you. If you can eat 2.2 kilograms of chicken, 500 grams of chips and a soft drink or beer in 15 minutes, then it's all on the house.
Image credit: supplied
---