Piccolo Grand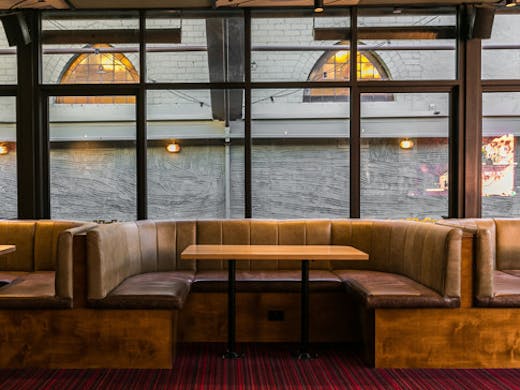 The Verdict
Located on Burnley Street in Richmond, Piccolo Grand is part pizza bar, part cocktail lounge and it's everything you're imagining it to be and more. If you're looking for an affordable night of casual dining and delicious food, then Piccolo Grand is your one-stop-bar.
The food options vary, from pizza and parma to steak and fish. No matter how simple or grand you want it to be, you'll find it here. They also have a great serving of sides, including fries, salads and share platters. (There also may or may not be some Mascarpone filled doughnuts for dessert.)
Of course, it wouldn't be called a part cocktail lounge if it wasn't serving up some delicious cocktails. With an extensive alcohol list, you'll be overwhelmed with choices and may just have to try them all.
They've got a whole range of unique cocktails on offer, including Tiramisu Martinis, Cherry Tarts, Pomodoro Negroni and Fig Jam Manhattan. If you're in the mood for something a little more simple, they're also serving up a delicious range of international wines coming from all around the world, from Italy and France back to South Australia and Victoria. They've also got beer bottled and on tap, gin and vermouth.
A homely, comfortable and endearing interior, this is the perfect spot to hit if you want a family-style, casual dining experience, and trust us when we say you won't regret it.
Image credit: Supplied
---