Pinchy's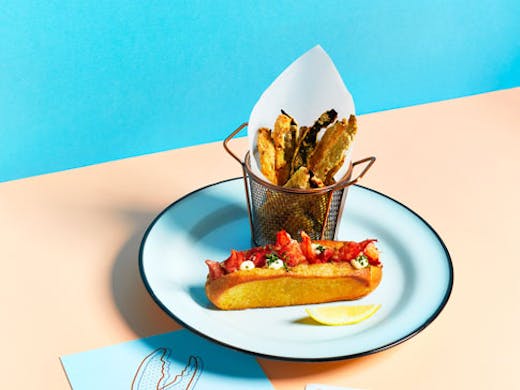 Coming Soon
Calling all lobster fiends—Pinchy's is opening up a massive bar on Bourke Street after the success at the Emporium stall. Think Melbourne lobster rolls, but like you're in Maine, using only the highest-quality fish, lobster, king crab and prawns.
All seafood is sourced from sustainable fisheries in Maine and Alaska, where the water is pollution-free and protected from overfishing.
Pinch's Champagne & Lobster Bar will offer a selection of seafood served in a casual terrace setting, overlooking the bustling shopping jungle of Bourke Street. Ideal for a drink and a bite to eat over the summer period, the food will offer a mixture of traditional Spanish tapas, Asian spices and aromatic herbs, all cooked to perfection by Executive Chef Pierre Khodja.
The menu is a revamped version of Pinchy's previous Emporium location, combining elements of fancy and fun to bring customers six signature rolls including the much-loved toasted crispy roll with poached prawns, wasabi mayo and lettuce. It'll go down easily with a glass of Veuve Clicquot or French white, rose or sparkling, no matter the occasion.
Pinchy's featured at The Melbourne Good Food and Wine Show earlier this year as well as catering at events with their pop-up restaurant. So, if you're looking for some deliciously fishy food at your next function, get in contact ASAP.
Image credit: supplied
---