Plantsmith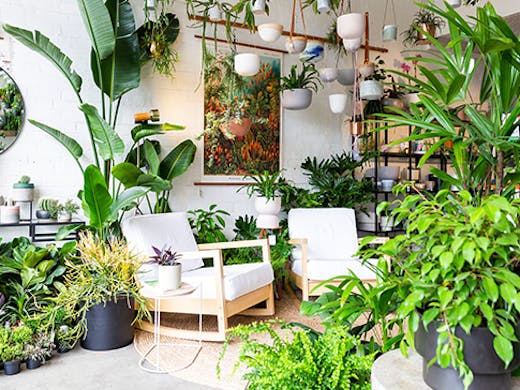 The Verdict
There's not much Liz Turner doesn't know about plants. The owner of new Preston plant shop, Plantsmith, is a qualified horticulturalist, interned at the Botanic Gardens and worked as a garden consultant for more than 10 years.
So when she says 'Step away from the watering can', you can take that advice to the seed bank.
According to Turner, overwatering greenery is the most common mistake plant-owners make. You're basically killing your plants with kindness. It'd be like owning a goldfish and feeding it eye fillet every thirty minutes. The intentions are good, but there's only one way that's gonna go.
Plant advice is just one of the things you can get at Plantsmith. There are also more than 200 types of indoor plants in here. Everything from rare sinningia and hanging dichondra to leafy monstera plants (these are pretty hardy) and cute little cacti planters from Hanmade Ceramics.
Turner sources most of these from Victorian growers, but some have travelled down from NSW. Everything's designed to be pretty low maintenance and easy to care for. Even serial plant killers can pick up a terrarium or a succulent.
If you're new to the whole gardening thing, Planstmith also sells gardening tools like secateurs, trowels and gloves. Good news if you're planning a proper balcony garden.
Plantsmith used to be an old restaurant, and Turner salvaged a lot of material in the build. Now it's a jungle wonderland with an atmosphere of 90% pure oxygen (don't run the numbers on that). It feels like you're standing in a well-constructed rainforest. There's even a couple of white, upholstered chairs if you want to sit and talk photosynthesis.
Keep an eye for this one as you're driving up High St. It's right across the road from another good spot: Benzina Cantina. Maybe double up and visit both—you'll get succulent tacos and succulent succulents, all in the one trip.
Image credit: Sammy Green
---