Poke Time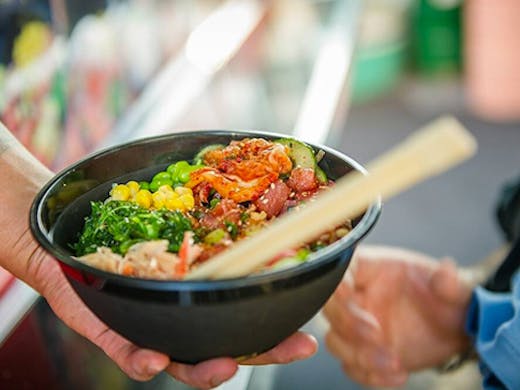 The Verdict
Visually pleasing and delicious? Nope, we're not talking Harry Styles' latest video, we're talking Poke Time Food Truck's new mobile spread.
If you're a fan of all things Japanese and Hawaiian, give it a go. It's a fresh flavour-lover's dream. Their star Poke Bowl is made with locally sourced ingredients, and the menu gives you freedom with a "build your own" bowl option (time to get creative). If you're not too keen on raw fish (carnivores, we're looking at you), their Beef Gyudon bowl and Chicken Katsu bowls are also delish.
Still got room after your poke bowl? Get yourself some octopus dumplings, because the feeling of having a tiny little cloud in your mouth that is bursting with greatness is life-changing. You need this stuff. Find where the guys are parked each week (it can be anywhere from Da Coffee Bean in Braybrook to Welcome to Thornbury) on Instagram (@poketimemelbourne) and Facebook.
Image Credit: Poke Time
---