Quirk & Co.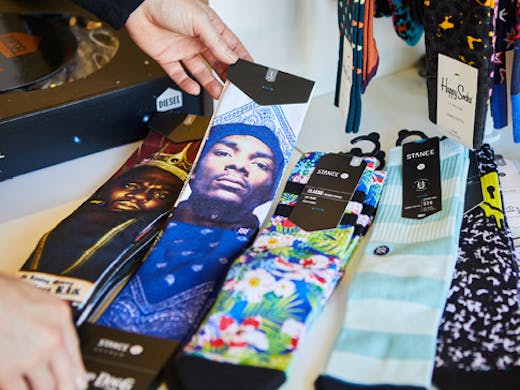 The Verdict
Welcome to a wonderland of the bizarre.
Quirk & Co in North Melbourne describes itself as a "little shop of quirkiness", which is pretty bang-on. It stocks a range of off-beat designer items—between the adorable Tail Wagger Mug-Poodle and the Beardy plate set (not literally beardy) you won't know where to look first.
This place has a very particular aesthetic. Serious whimsy vibes. It's the sort of shop you come for that perfectly goofy yet totally adorable birthday present, or a little statement piece for the home. You can get beautifully crafted leather handbags, books on cabin porn, puzzles, organic cosmetics, jewellery, notebooks, even free condoms (score).
High quality, and a definite curated feel, give Quirk an edge over the more generic homeware stores (you know, the ones that think colours should only come in pastel, and rose gold is the height of sophistication). Put it this way, you probably won't see anything in here on The Block. And that's a good thing.
Image credit: Quirk & Co
---