Razorsmiths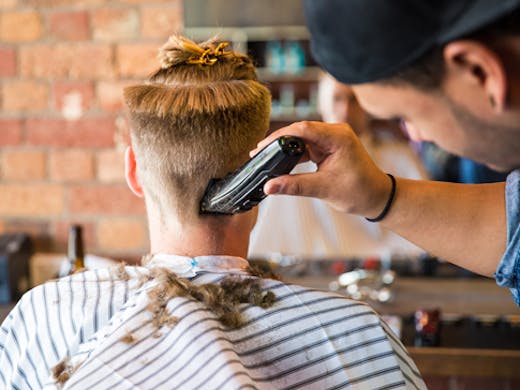 The Verdict
If you prefer to stay away from the unisex hair salons that reek of mystical chemicals and overly fruity shampoo, Smith St has a barbershop that will both reaffirm your manhood and give you a damn good haircut.
Razorsmiths is the Melbourne man's hair haven, with a whisky cart and pinball machine adding to the atmosphere of the all-man cut and shave. Whether you're a man of the clean-cut or like to make a hardcore statement, these connoisseurs claim they have never met a mane they couldn't tame.
The interior is Great Gatsby-esque 1920s meets Collingwood chic. Black retro leather chairs spliced with dark wood and exposed brick, plus urban lighting casting a glow on industrial benches and toolbox workspaces Sticking to the vintage theme is the Signature Shave—an old school razorblade, hot towel and mini facial (manly AF).
The team behind Razorsmiths specialise in discovering your unique style, and thrive on challenging the "usual". To lock in an appointment, give Razorsmiths a call or book online here.
Image credit: Jenna Fahey-White
---