ROAR Living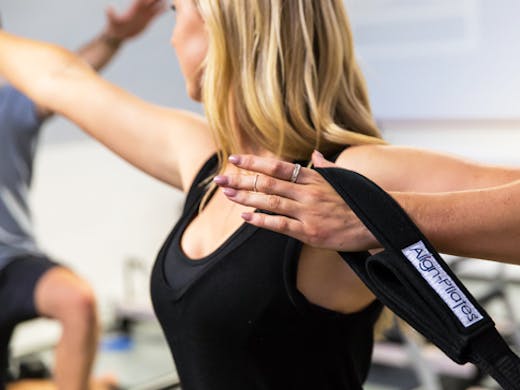 The Verdict
We're all about balance. A green smoothie here, a jug of beer there—that's what it's all about. Lucky for us, our friends at ROAR Living totally agree.
ROAR Living is a new Pilates studio in Richmond that's totally destroying the stereotypes of pilates, one beer at a time. It's a studio that promotes the philosophy of eating pizza after a sweaty workout class because, let's be real, the heart wants what the heart wants.
Don't be fooled, ROAR Pilates classes are still killer sweat sessions. They offer 20 different classes throughout the week, with a dudes-only class, chicks-only session, reformer pilates and a box-ilates hybrid class. They even have a class for mums-to-be.
A workout class at ROAR won't set you back too much in the money department either. You can start with a 2-week trial for $50, or just one class for $20. Sounds like a bargain to us. They also offer private lessons and an 8-week program that includes 24 pilates sessions, 5 cycle classes and 1 myotherapy treatment. They have tons of monthly deals so you're bound to find something that makes your wallet happy.
Bonus points? They're right above Inward Goods, one of our favourite new backstreet espresso bars. The two businesses form a simbiotic relationship, like those sharks and the fish that clean them.
If you're looking for a cheap workout and are all about knocking off a few beers after, head to ROAR Living. This is the kind of pilates studio you want in your well-balanced life. Because swapping a green smoothie for a beer is totally legit.
Image credit: ROAR Living
---