Rooftop Bar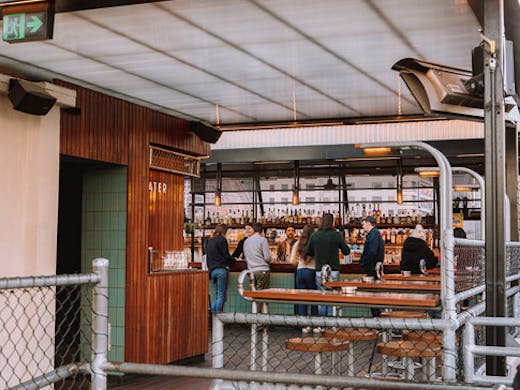 The verdict
You cannot claim you are from Melbourne if you have not tackled the seven flights of stairs to Rooftop Bar, the CBD's sexiest rooftop drinking destination.
Summer means chilling on their astroturf with one a burger and a cold beer, but cooler months promise umbrellas and gas heaters, welcoming all with the promise of belly pleasing, heartwarming mulled wine.
Don't expect to get up there past 8pm on the weekend from December till March, as the glorious Rooftop Cinema will be showcasing their rounds of indie darlings, rom-coms and other quintessential hipster flicks and silver screen staples, so be smart and book a ticket so you don't have to wait around for fun post-screening.
Image credit: Natalie Jurrjens
---