S3 Barre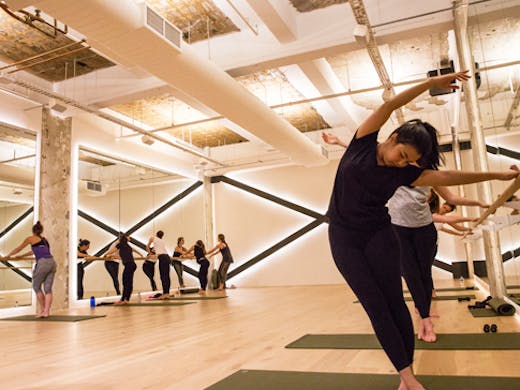 The Verdict
Foodies who hate fitness: this is one workout you're actually going to enjoy. S3 has recently opened a stunning basement studio in the heart of Melbourne, specialising in low-impact, high-energy barre classes.
A combination of ballet, pilates, yoga and conditioning—Barre classes are designed around your favourite tunes (think tracks on One Hit Wonders and Tay Tay). Excellent for rehabilitation or to strengthen muscles, instructors are unapologetically hands-on and clearly have no need for triple espresso shots throughout the morning.
The studio also offers reformer pilates, pilates, yoga and HIIT training for gym bunnies. The stunning interior contrasts open concrete with smooth timbers. A selection of healthy snacks and drinks your guts will love are available post-workout. Classes run in the morning, throughout lunch and evenings to cater for all #fitspo types.
Image credit: S3 Barre
---