S3 Studio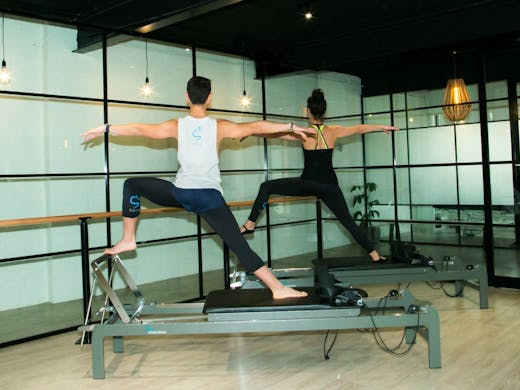 The Verdict
Opening June 2016 is the second S3 Studio, this time in South Melbourne (the original is in Yarraville). The core workout that inspired S3 is the incredibly popular barre workout, i.e a cardio workout that is a spin-off from ballet.
Designed by physiotherapist, Joshua Norris-Ongso, the S3 Barre workout is the ideal workout for anyone trying to prevent or manage musculoskeletal issues including those suffering back pain, stressful conditions during pregnancy or after birth, and those managing joint and soft tissue injury. S3 Barre is designed to be a fun and effective workout for those who need to take steps back from or to manage an injury. After visiting the best barre studios around the world, Norris Ongso has taken inspiration from the New York studios in designing S3 South Melbourne.
Offering not only barre, but mat pilates, clinical pilates, yoga, personal training, fitness classes and physiotherapy consultations offered at the new architect-designed studio, S3 is a one stop shop for everyone's needs, injured or not!
Photo Credit: S3
---