Saint Lucia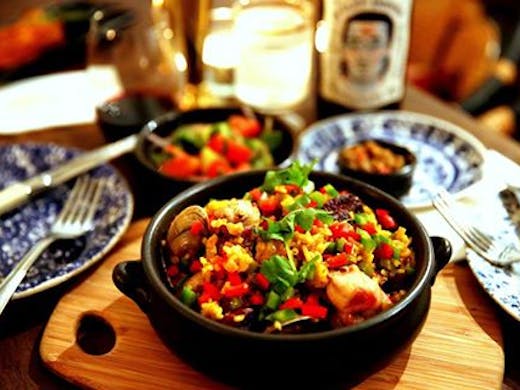 Saint Lucia brings a little slice of exotic paradise to Chapel Street. This Windsor kitchen and bar takes it's name from a beautiful little island in the Caribbean. Saint Lucia adds a modern spin to the fresh and exciting flavours of the Carribean, Cuba and Southern America.
The owners at Saint Lucia are all about good food, good booze and friendly faces. This is why their menu is full of delicious creative share plate dishes and an extensive list of rum, wine, cocktails. Saint Lucia has put a modern spin on famous Cuban staples. The plantain chips and kingfish Ceviche are bursting with fresh, tropical flavors.
The enticing elixirs and warm tropical interior make Saint Lucia a warm, welcoming and vibrant space with a distinctive tropical twist. It is the perfect place for a cosy date or a boozie catch up with friends.
Image Credit: Facebook
---