Saul's Sandwiches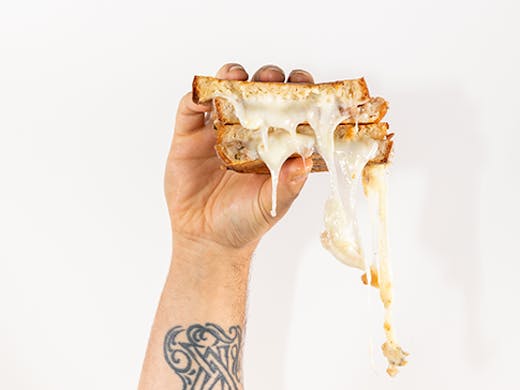 The Verdict
The humble sanga is making waves in Carnegie, with Saul's Sandwiches opening its doors on Neerim Road. This sandwich bar is the brainchild of the team behind Bentleigh cafe Time and Place, and after just a week of trade and hype, they're selling out almost daily.
It's been a quick process for co-owner Leor Haimes to get the place up and running. He found a vacant shop last month when, then one week later the lease was signed. Two weeks after that the shop was fitted out and ready for business.
Starting from $10, the Three Cheese Onion Melt is precisely what it sounds like with gooey raclette, fontina and gruyere topped off with onion jam. If you're into cured meats then look no further than the Deli Cold Cuts Sanga. With no less than three cold meats in there, you'll be in culinary heaven. They've also got a Smashed Falafel Sandwich for the vegans out there, complete with hummus, tahini and pickles. More of a sweet tooth? Then you'll be pleased to know they also sell delicious vanilla custard slices and choux pastries.
If that's not enough to get you salivating, they also have take-home meals for sale as well as bread and pastries from Noisette and Ned's Bake Cafe. They've also got Napoleon cakes from Cakes of Fantasy, and coffee, of course, they get theirs from Clark Street Coffee Roasters.
For more info, find them on Instagram.
Image credit: supplied
---