Sogo Hair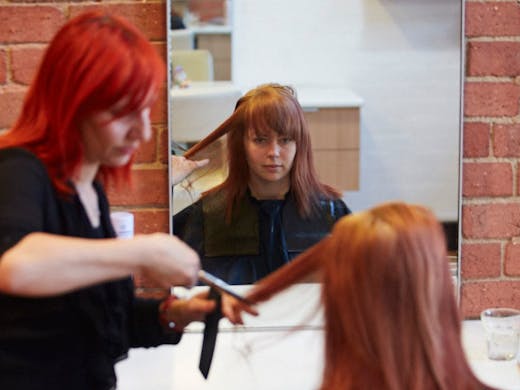 The verdict
One of Fitzroy's most long-standing hair salons, Sogo Hair is our go-to for everything from a pre-party blow wave to a full new look, delivered with a smile. The family run salon—yup, unlike some of the city's bigger chain salons, it's privately owned by three hair-loving sisters—has taken pride of place on Brunswick Street for over 15 years. Offering colouring services, treatments, restyles and men's cuts, the salon's ethos is simple: Keep it real, have fun, and never be afraid to try something new.
While the vibe is upbeat, the Sogo team are experts when it comes to getting the most out of your mane. Not satisfied with sending you out into the world looking fantastic, Sogo's specialists are great at sharing tips and tricks for how to style your hair at home too. Every customer receives a bespoke consultation, making for a style *and* aftercare package that suits your everyday needs.
With a history of creating some of the most stylish women's looks on the northside, Sogo isn't just about the ladies. In fact, the American Crew-approved salon has represented Australia in men's hair championships at a global level so dudes, you know you're in good scissor-wielding hands. To lock in an appointment, give Sogo Hair a call, seven days a week.
Image credit: Sogo Hair
---