Sonny Chiba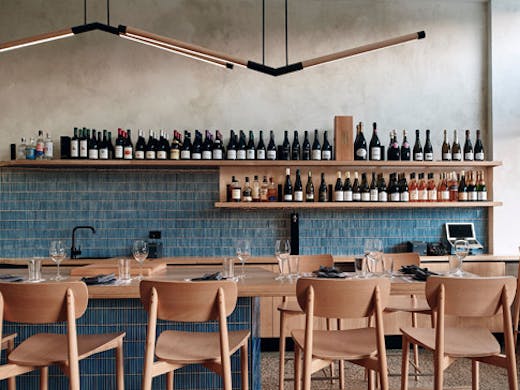 The Verdict
For lovers of Japanese food, Sonny Chiba is a dream come true. It's modern Japanese cuisine, meets design, meets a unique dining experience while maintaining the playfulness and colour of traditional Japanese cuisine.
Located in Armadale, diners at Sonny Chiba can enjoy dishes such as the Sea Bream pared with tangy yuzu, avocado and fiery jalapeno, or opt for something more substantial such as the crispy fried chicken served with "Chiba" seasoning, nambam and mouth-watering Tonkatsu mayo. Also not to miss is the premium Nigiri and Sashimi hero which is locally caught and the beautifully fresh Tasmanian Salmon, Hiramasa King Fish and Blue Fin Tuna.
Another highlight, and soon to be a signature Sonny Chiba dish is the Prawn "Sando" that is made with airy and light milk loaf, perfectly poached prawn, house-pickled daikon and "special" pink sauce. We also recommend you try their hot and crispy beef doughnut, bursting with curried beef brisket and topped with a sprinkle of Yuzu salt and coconut. This one takes a risk, but the risk certainly pays off, cutting through the otherwise clean and refined menu offerings.
A raw sushi bar also features within the main dining room and gives Sushi Chef Jun Ha Park (Ex Nobu & Sake) a stage to create magic, allowing guests to watch on as their order is carefully prepared. This is an immersive and theatrical experience that is unique to sushi culture that makes Sonny Chiba all the more charming.
Sonny Chiba's wine list includes a balanced mix of Victorian & French variations and has been carefully curated to compliment the palatable menu. The cocktail list packs a punch including fragrant cocktails like the Espresso Longtini consisting of rum, coffee, burnt orange, vanilla and condensed milk. When cheers of 'Kanpai!' ring through the venue, you know there is good quality Japanese Sake on offer with Sawahime Daigino making a notable appearance.
Image credit: supplied
---