Surly's Bar & Garden | Preston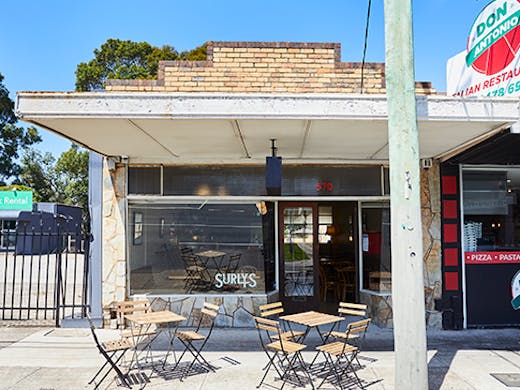 The Verdict
Not five years ago, venturing north up the far end of High Street in search of a cold one would yield little to no results. Fortunately, the northside frothy offering is in abundance these days, making for a beer-rich itinerary any day of the week. Adding some space on the list for beer garden and bar, Surly's, is recommended.
It's a casual affair at Surly's, with every man and his dog (quite literally) welcome. There's plenty of space indoors and out to park up with the locals, and you'll want to stay a while with the tap selection. Easy summer drinker Kaiju Krush makes an appearance alongside Fixation Brewing and Melbourne brewers Fury & Son. Like all good taphouses, this may change with the seasons, however, the current selection should give you an idea of Surly's love for beer.
The team behind Surly's come from a rich pedigree of pubs and breweries—which include The Rose, The Fox and Stray Neighbour—which is apparent in the relaxed aesthetic, atmosphere and booze list.
At the bar, you can challenge your mates to a stack of board games, otherwise set up shop out back and place an order from the surrounding takeaway joints to accompany your lunchtime, arvo and/or evening brews.
Meet your friends, or get acquainted with the locals at Surly's from Wednesday through to Sunday.
Image credit: Michelle Jarni
---