Sweat and Oranges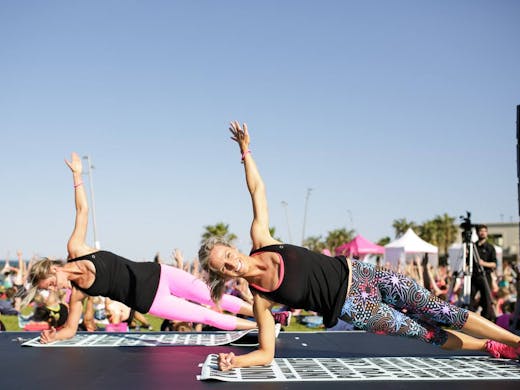 The Verdict
Running out of time to get that summer body ready? The sister duo, Jayne and Katie of Sweat and Oranges, will whip you into shape in no time.
With an impressive Insta following and having pioneered the hashtag, #healthyisawayoflife, you've probably seen these girls around the traps. Offering their health and wellness services to the eastern suburbs of Melbourne, Jayne, the sweat of Sweat and Oranges, is a personal trainer, and Katie, the oranges, is a nutritionist and green juice enthusiast.
The sporty duo believes that keeping healthy is not just something you do on Mondays, weekends or every other week. It's not something you just think about, or talk about or try out every now or then. They believe that a healthy way of life is a day in day out lifestyle that is encompassed by three core values: Eat well, move well, and live well.
While Jayne loves to create sessions that are functional, varied, challenging and ridiculously fun (you'll work your butt off and have a great time all in one session), Katie is passionate about you reaching optimal health, using food as medicine and nutritional supplementation where necessary. Need to nail those health goals in a sustainable way that leaves you feeling great too? You know what to do, people...
Image Credit: Sweat and Oranges via Facebook
---