Tamura Sake Bar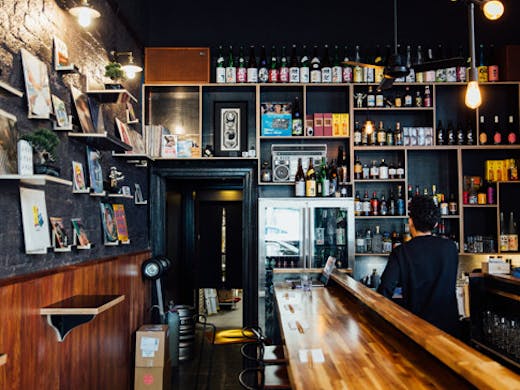 The Verdict
Can't decide whether you want Jazz music or Japanese tonight? Why not both? Located in the heart of Fitzroy, Fumi Tamura is taking Japanese cuisine to a whole new level. With delicious, traditional Japanese meals mixed with house-made alcoholic drinks, there truly is no better way to start your weekend.
The intoxicating atmosphere will capture your attention from the second you walk through the door. Tamura Sake & Jazz Bar will provide you with an authentic Japanese experience while simultaneously making you feel at home with their turntables, Japanese vinyl and the friendly atmosphere from the staff.
From Salmon Sashimi to Japanese Fried Chicken (JFC) to Ramen, Tamura Sake & Jazz Bar provides a range of meals for whatever experience you're craving. Need something a little extra to help kick off the weekend? Tamura has you covered with cocktails, sake, wine and beer.
So whether you're looking for a delicious meal, some Japanese Jazz, a good place for a drink or all three, Tamura Sake & Bar is providing all the goods. With walk-in's only, make sure you get there early to secure your seat at one of the most unique restaurants to have hit Fitzroy yet.
Image credit: Annika Kafcaloudis
---