Tempo Rubato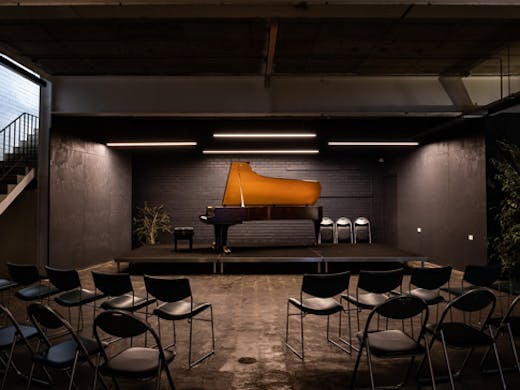 The Verdict
If classical music is your scene or if you just want to spend the start of your weekend supporting a good cause, Tempo Rubato could be your newest Friday night hangout.
Tempo Rubato is Brunswick's latest live music venue that focuses on authentic classical music while supporting accessible piano lessons and practising environmentally sustainable operations.
Through a partnership with the Piano Project—a charity that provides piano lessons for children who have recently immigrated to Australia—Tempo Rubato puts on free classical performances every Friday at 7.30 pm, with scheduled concerts on certain weeks as well.
If you visit Tempo Rubato's unique repurposed warehouse space, you'll have the chance to see their spectacular 102-key Stuart & Sons grand piano in action, and feel good doing it knowing that all profits go to supporting the Piano Project.
With a selection of wine and prosecco available on tap at the bar and a team-up with the nearby Small Axe Deli for food. Founder and owner Georgina Imberger aims to create a space and atmosphere for people to enjoy beautiful music in the most organic way as possible.
If authentic music and a genuine atmosphere hasn't got you convinced, Tempo Rubato also has aspirations to become a zero-landfill producing business. With wines on tap to reduce wastage from glass bottles, empty beer cans going directly to scrap mental and multiple solar panels to minimise energy consumption, they're having a positive impact on the classical music scene, and the environment.
You can also sign up for a membership at Tempo Rubato for $3 a month. This will not just help them achieve their goals, but give you 10% off at the bar and a monthly email detailing their latest schedule.
Image credit: Mel Desa
---