Tetto di Carolina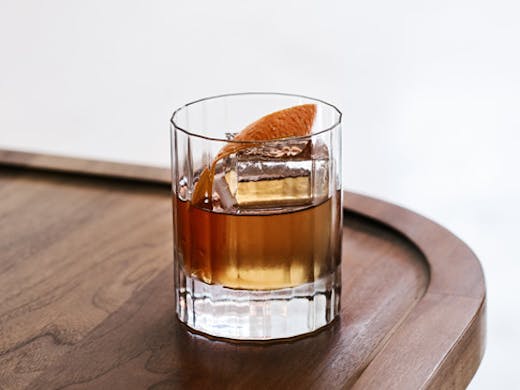 Joe Mammone and partners Joey Dee and James Sutherland bring you a swanky new European-inspired rooftop cocktail bar: Tetto di Carolina.
If we had to describe this place in one word, it'd have to be sophistication. The moment you walk into the bar, you'll find a six-metre walnut, porcelain bar where you'll be able to order any of the premium drinks they have on offer. The surrounding jazz music creates a warm but high-quality atmosphere, a perfect venue to unwind and escape the fast-paced Melbourne streets.
Tetto di Carolina is serving up premium beverages for all adults. Their cocktail list, designed and created by award-winning cocktail bartender Alex Dyzart, features high-quality cocktails for all cocktail-lovers. Our favourite has to go to the American Beauty, made with Aperitivo, Maidenii Sweet Vermouth, strawberry and jasmine syrup and prosecco. They've also got premium champagnes and sparklings, as well as a careful selection of Australian and European wines. Match your drink(s) with a meal from their Italian-inspired small plate menu, including pine-smoked mussels and spicy I.R.C.
All are welcome to step inside a world of first-class service and hospitality. You'll be treated with the quality and respect that you deserve here, and every need will be met promptly. This European jazz bar is an experience you won't be able to get anywhere else in Melbourne. There is no reason to entertain at home with this amazing bar on offer, a night filled with tunes, timber and tasty drinks guaranteed.
Image credit: Kristoffer Paulsen
---