That VR Joint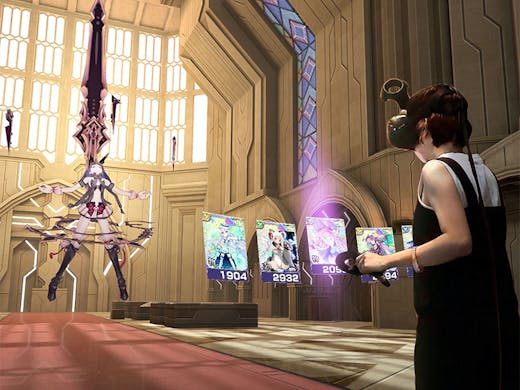 The Verdict
Have you ever wished you could throw a stapler at your boss's head? What about had the urge to stab a zombie? Or maybe crash a Ferrari at Silverstone, just for the fun of it? If you thought 'OMG yes' to any/all of the above, then That VR Joint—Melbourne's latest virtual reality gaming venue that let's yu get up-close and personal with the latest tech—is the place for you.
The sparse space is dedicated to sharing the latest technology with the masses, whether you're keen to experience the stomach-churning drop of a 400ft bungee jump via a VR cinema headset, or looking to wield a lightsaber in a battle of good and evil, or even play cartoon chef and start your very own kitchen fire. Sounds a little crazy? It kind of is, but that's half the fun of it.
Geeks, there's an Oculus Rift complete with responsive driving chair, a handful of HTC Vive headset and controller combos, and a Samsung Gear VR film area, as well as a snack bar, which means you can keep your sugar levels up there with your latest high score. Newbies, you'll be glad to hear that the team at That VR Joint are ALL about making you feel as welcome as possible... After a quick session, you'll know your thumb pad from your focus wheel in no time at all.
As for wanting to come back to the real world? We're pretty sure it's the virtual one that you'll never want to leave...
Image Credit: That VR Joint
---