The Cullen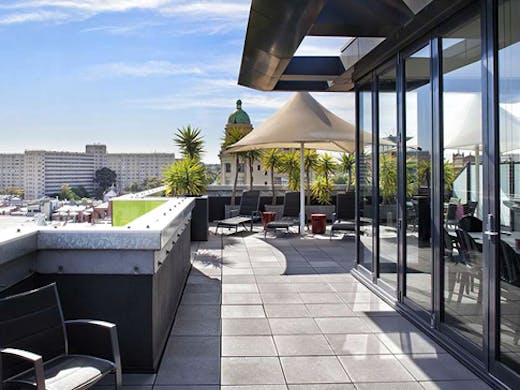 The Verdict
The Cullen was one of The Arts Series' OG hotel ventures (along with The Olsen, just down the road), and like all Arts Series hotels, it's got a bit of a reputation.
Named after Australian artist Adam Cullen, the hotel has two in-house restaurants, a gymnasium, Smart Cars on standby and a fleet of Lekker bicycles if you wanna ride down to nearby Faulkner Park. Each room comes furnished with hand-picked artwork, artisan linens and a fully equipped kitchenette. Heads up: some of the ensuites come enclosed in a transparent glass box, so you'd better be prepared for your roommate to cop an eyeful.
For dinner? Head downstairs to either the Terrace Bistro or HuTong Dumpling Bar (some of the best Chinese in town). Parking is available if you're driving in from out of town, and WiFi comes free with your room. What did we tell you? Class all the way.
Image credit: The Cullen
---