The Hatter & The Hare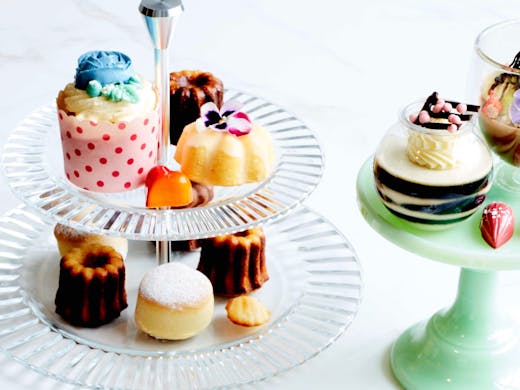 The Verdict
Bayswater's new Wonderland extravaganza has captured the eyes (and Insta feeds) of many eager to embrace their inner Mad Hatter. With burgers by the names of Tweedledee and Tweedledum, The Hatter & The Hare has "Eat Me" written all over it.
The real Hatters behind the eatery are owners and sisters Becky and Coners Buada, Coner's partner George Dardamanis, and husband and wife Vinnie and Mary Kodladi. Two years ago, the dream team held a number of high tea events for the Cancer Council's Biggest High Tea and, after its success, decided to embark on their own high tea adventure.
With a dedicated patisserie and main kitchen on-site, it's an impressive venue, with just the right amount of quirky Alice in Wonderland schtick.
"As for the food…that's the only place where we didn't hold back from the Alice in Wonderland references," Becky said.
House favourite Benedictine Adventure is a blend of fiery flavours that might just send you mad: Korean BBQ pulled pork, poached eggs, kimchi remoulade, BBQ sauce, and hollandaise.
The Hatter's doors open at 7am and close in the afternoon at 4pm, giving you plenty of time to scout the menu for rolling heads and white rabbits (not literally). And as for the popular Tweedledee and Tweedledum burgers, it comes down to either fried chicken or an Angus beef patty. Both come with a side of beer battered chips.
Vegan, vego, and gluten-free friendly in choices like the chocolate flourless, mocha flourless, orange almond, lemon coconut & blueberry lemon pipa cakes, it's a place for all your friends to gather 'round for some tea. And it's just in time for Spring when the high tea selection comes back to play.
Image credit: The Hatter And The Hare
---
You May Also Like