The Plant Runner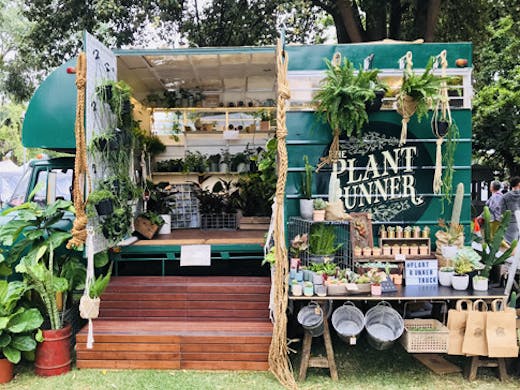 The Verdict
The Plant Runner is the result of a long-time passion project between two friends, Duncan Hilder and Dominic Hooghuis. These guys are both qualified horticulturalists who have each run their own businesses with years of experience between them.
They're also wild about plants and wanted to find a way to share their love of indoor plants and horticulture with the world—and here we are.
The Plant Runner is a walk-in, mobile greenhouse and nursery. Upon coming across an old 1968 International Harvester truck, that was once been used as a horse float for an old pony club, Hilder and Hooghuis began their journey. The guys ripped it apart, sanded it, painted it, and then finally after months, they had the perfectly green machine they had always dreamed of.
You can catch the guys at various markets around Melbourne in one of their charming trucks that are now filled to the brim with green goodies. At Plant Runner, you can expect to find all sorts of indoor plants, succulents and cacti. They also offer a range of plant-based services such as in-house consultation and interior styling, as well as pop-up sales for businesses, plant rental as well as maintenance.
The Plant Runner also offers a divine Neem Oil for leaf shine and pest repellant as well as Indoor Plant Food. Their liquid fertiliser is formulated especially for indoor plants and helps to provide the nutrients they need to grow and stay healthy. You might need this one—we know how many succulents you've killed in your lifetime.
Also to note, the boys are always on the run so your best bet is to keep up-to-date with their socials to see where they'll be stationed next.
Image credit: supplied
---