The Skin Boutique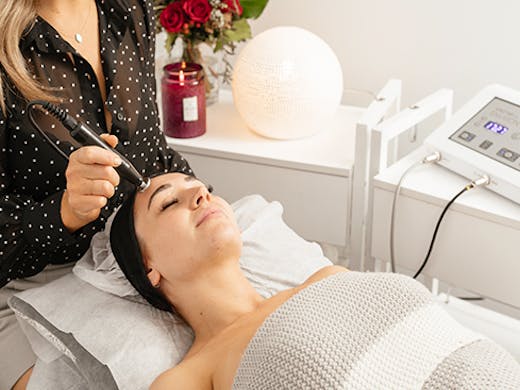 The Verdict
While we all love to treat ourselves to a little facial here and some hair removal there, the struggle can definitely be real trying to find that perfect unicorn of a beauty therapist: one that's both high-tech AND affordable.
Enter The Skin Boutique, Melbourne's premier skin clinic that specialises in all-over body treatments, using state-of-the-art technology and effective techniques that will have your skin looking totally refreshed. With four locations around Melbourne (CBD, Casey Central and Southland) including a brand spanking new set-up in Elwood, they're not only a well-established company with highly-trained therapists, but there's probably a location near you!
Seen the beauty trends that take the celeb world by storm, but didn't think you could ever afford-slash-find them? The Skin Boutique totally gets that we all want a bit of luxury in our lives, and offers a pretty schmick range of the latest skin rejuvenation treatments at accessible price points. We're talking LED facials (great for deep, effective skin penetration and inducing faster healing), Cosmelan to curb your pigmentation and melasma worries, and Environ vitamin infusions to make your skin dewy, plump and awake.
If you're keen to dip your toes in the world of high-tech skin therapy but still can't part with a classic facial, our pick's the Laser Genesis treatment for the best of both. One part facial and one part laser, it's the perfect treatment to kick-start your skin refresh in a non-invasive and relaxing way while stil achieving noticeable results.
Any ladies (and men) out there looking for laser hair removal, this is one of The Skin Boutique's absolute specialties–and thankfully their treatments are so reasonably priced, hey, you may as well throw in another area! If you're after a cheeky little festive season tidy up (or a little Chrissie present to yourself), The Skin Boutique is currently offering huge discounts on laser hair removal treatments, treatments and home skincare. We say go for it, it because the offer ends on December 24 (find out more here). But, if your schedule's too hectic before the 24th, don't fret, because from December 27 you can start the new year right, with The Skin Boutique taking up to 80% off laser hair removal treatments. Hair-free 2018, come at us!
Melbourne, count your lucky stars, because The Skin Boutique is the quality skincare one-stop-shop you've been searching for.
Image credit: Griffin Simm
---