The Virtual Reality Cinema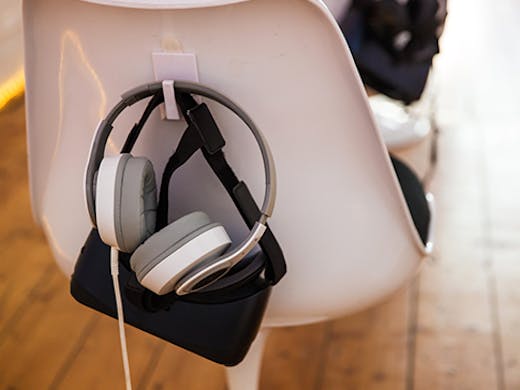 The Verdict
A few years ago, Virtual Reality was something nerds did in the privacy of their own homes. Most people didn't know what it was, and they didn't want to know. Something about dragons? You put this weird headset thing on? It all sounded a bit Matrix.
Well now VR has hit the mainstream. There's a VR zombie apocalypse shooter in town, you can pick up consumer headsets from the local JB Hi-Fi, and Melbourne just welcomed it's first ever VR cinema.
It's called The Virtual Reality Cinema, and it's popped up on Johnston St in Collingwood.
VR presents an interesting challenge for cinemas. How do you give people freedom of motion in a theatre? Will the audience be able to 'see' one another in the film? Do you direct your own experience?
The Virtual Reality Cinema has solved a bunch of these with a clever set-up: there's 12 swivel chairs in a room, each with its own VR headset and headphones, underlit with sexy blue LED. The room comes equipped with seven points of 3D/Positional Audio (the same tech that makes Séance so freaking terrifying—it's basically virtual reality for your ears).
The films screen on all 12 headsets at once—you can swivel and look around, explore the world, even check out other participants (or at least participants' digital avatars). At the moment, the guys are screening a mix of local and international VR shorts back to back. The whole experience runs for about 30 – 40 minutes. You can check out the current line-up here.
What's great about Virtual Reality Cinema is its commitment to supporting local VR filmmakers – most of the program is home-grown, and anyone with a pitch and a dream can hire out the cinema's own 360-degree cameras and producer packs. Go shoot your passion project, submit it for screening and wait for Hollywood to give you a call.
Sessions at The Virtual Reality Cinema start at $16.50pp for a program of VR shorts. No choc-tops yet, but we hear they're working on a VR choc-top that'll blow boysenberry out of the water.
Take the blue pill. Let's see how deep this rabbit hole goes...
Image credit: Jenna Fahey-White
---