Tim Ho Wan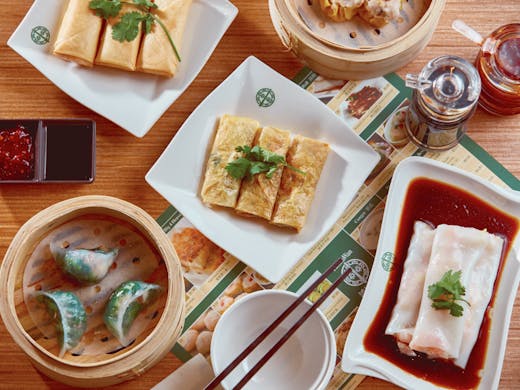 The Verdict
Michelin-starred Chinese restaurant Tim Ho Wan has finally opened its Bourke Street doors, bringing Melbourne dumpling fans a chance to try the parcels of deliciousness that have won awards across Asia. Famed for their epic dim sum, this Hong Kong favourite has been hugely popular in Sydney since its launch in May.
With an express approach to dining, the CBD location of the acclaimed chain serves an abbreviated menu of classics—mouth-watering prawn dumplings, spinach and shrimp dumplings, and sweet-and-savoury baked pork buns that are vying for the title of the best $10 you can spend in the CBD—the new addition is being welcomed with open arms.
While the dumplings might be familiar, diners can expect a few traditional dishes to shake things up from the usual cuisine. Pan-fried turnip cake with a healthy portion of chilli sauce is our new favourite comfort food, and traditional desserts include tonic medlar cake (a tea-flavoured jelly) and steamed egg cake, which is perfect for sharing.
While Tim Ho Wan doesn't pertain to the usual Michelin star fit-out (it's a restaurant where $20 will buy you a substantial feast, after all), it's certainly one that needs to be on any self-respecting food fan's must-eat list. Grab your chopsticks and get ready to tuck into some legengary dim sum!
Image credit: Tim Ho Wan
---