Toby's Estate | Melbourne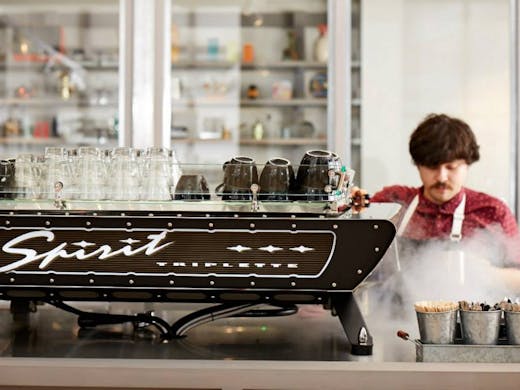 The Verdict
Tucked away in Flinders Lane, this cafe and espresso school is the perfect place to escape during a busy working week. Complete with an espresso bench and a standalone brew bar, Toby's sure can brew a mean cup of jo. They take their coffee seriously, sourcing their beans from their very own Finca Santa Teresa plantation in Panama!
If you're looking for a bite to go with your morning brew Toby's also have a selection of caffeine-infused menu items, including cakes, brownies, éclairs and even espresso-lacquered bacon! (have to try that one) They also have some regular, non-espresso, brekkie items too if that's what you're after.
In additional to their cafe services, Toby's also has a great selection of coffee related goodies. Everything from books and filters to full on machines are available for the caffeine enthusiasts. Toby's also runs an Espresso School and holds regular classes for those looking to expand their barista skills.
Image Credit: Toby's Estate
---
You May Also Like