TOMA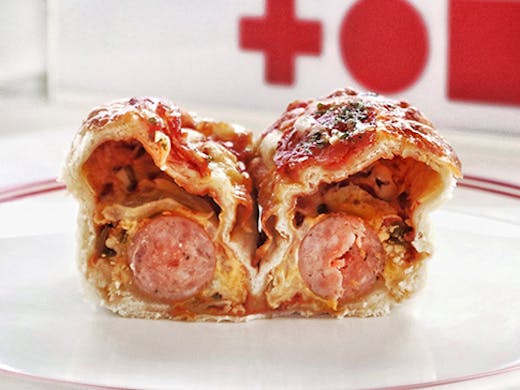 The Verdict
Thanks to lockdown, Melbourne has been treated to an influx of delivery-only, niche ghost kitchens who do just several things really bloody well. The latest is Toma, an Asian-style bakery delivering sweet and savoury treats.
You can't go wrong with anything on the menu, but there are several that should be in your cart asap. Up top is the pizza bread; these hefty numbers are stacked with the likes of jalapeno, corn, onion, cheese along with pepperoni on top and a premium sausage inside.
Other savoury highlights include the corn cheese bread filled with creamy corn cheese and topped with corn cream—that's a lot of cream, corn and cheese.
If you err toward the sweeter side of life, the carrot or pumpkin pound cake should definitely be on your hitlist when ordering. There are also XL cookies—matcha and chunk chocolate—almost big enough for a meal themselves.
For those who need something to wash down their pastries and poundcake, Toma also slings an incredible milk tea, an absolute staple that pairs perfectly with this Asian-inspired menu.
Delivery is available across Melbourne and surrounds every Wednesday and Saturday, between 2pm and 5pm. You'll need to place your order here before 1pm the day prior.
Image credit: Joanna Danielle
---