Too Many Chiefs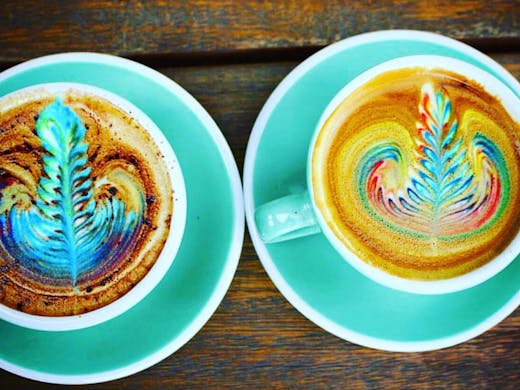 The Verdict
Fisrt up, Too Many Chiefs is not your average café! Instead of serving up the usual fare, Too Many Chiefs focuses on creating extremely delicious and healthy alternatives. The all day menu makes it the perfect spot for a late breakfast or even an early lunch.
Nestled in Brighton, the cafe is home to Melbourne's latest coffee trend, the rainbow latte. It's fast become a specialty at Too Many Chiefs who offer both a caffeinated and non-caffeinated range. The non-caffeinated range produces a delicious healthy alternative made out of golden turmeric, beetroot or matcha (green tea). There's less of a buzz, but it's still a perfect kick-start to the day.
We almost forgot to mention that this Brighton Café has the perfect spot for an #OOTD photo opportunity featuring you, your stylish outfit and some awesome graffiti art. Get down there before the world discovers this southside gem.
Image Credit: Too Many Chiefs via Instagram
---