Ubuntu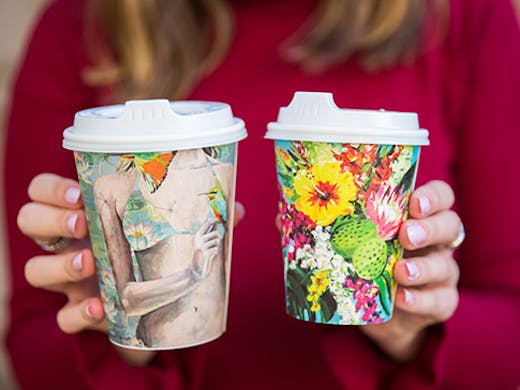 The Verdict
Ubuntu Vegan Cafe is quite an achievement. Everything single thing here is vegan. Like...everything. The triple cheeseburger—vegan. The halloumi—vegan. The French Toast, the lemon curd tarts, the Croque Madame and the Nutella—yep, all vegan.
Ubuntu has managed to vegan-ise a lot of food we thought un-vegan-able (and yeah, we're coining these words. Coined and minted.) As we said, it's quite an achievement. Especially because, when you actually taste the food. This stuff is damn good.
Melbourne couple Elizabeth Richter and Nader Kajajo have defeated the odds for many in the vegan community and created a café in Hawthorn made just for those who are interested in, or currently following the vegan lifestyle. You might have spotted it driving along Burwood Road.
Elizabeth and Nader were frustrated that they had to drive around to get their favourite veggie dishes: "Hawthorn was a dry area for vegan establishments," Elizabeth says. "Being vegan, we got sick of driving to Brunswick Street and Fitzroy where there's a high influx of vegan restaurants. We knew there was a high demand for the vegan community, especially with the university being opposite."
Let's talk about the menu. The most popular dishes are the Triple Cheeseburger (featuring crispy tempeh patties and vegan halloumi), the French Toast (which can also be made gluten-free) and their loaded sweet potato fries.
The Croque Monsieur comes topped with a vegan egg (yes, it has a yolk) and even has an egg like texture. "I've had a few people turn their nose up at the vegan food, but they've tried it and been pleasantly surprised," says Elizabeth.
Ubuntu are also running superfood lattes like turmeric and beetroot, plus fresh-squeezed juices and smoothies. As well of coffee from Leaf Organic Fair Trade Single Origin. Milk comes in three speeds: soy, almond or coconut.
The interior here is warm and cozy, with a shady courtyard out back, perfect for those warmer winter days. Take a seat at the window if you're in the mood for a bit of people-watching. Then sit back and chow down on some of Melbourne's best vegan creations.
Elizabeth says she's excited about the future of Melbourne vegan. "Our next venture is to get on the British pub grub with fish and chips and mushy peas and tempura batter and a vegan steak and vegan ribs."
Image credit: Jenna Fahey-White
---
You May Also Like