Vertue Coffee Roasters | Cremorne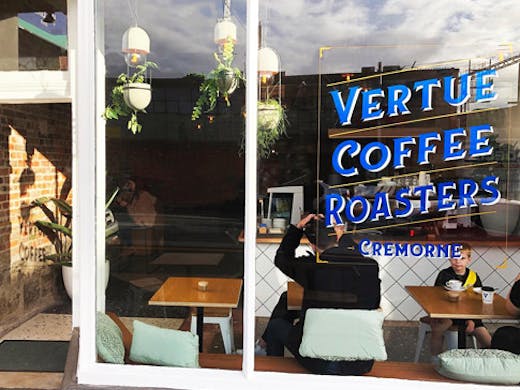 The Verdict
Vertue Coffee Roasters just opened a brand new shiny spot in Cremorne. So, if you've been looking for that quick caffeine fix on your way to and from Richmond station, then you'll be pleased to learn that this joint is literally across the street.
If you've been to Vertue Coffee in Carlton, then you can expect the same fun stuff at the new Cremorne location, just pared down: good coffee, good snacks, good vibes. And while the Carlton breakfast menu didn't make it to Cremorne, the quality brew is still going strong for that early morning pep in your step.
Vertue Coffee in Cremorne is open from 6 am - 4 pm during the week and 7:30 am - 4 pm on weekends.
Image credit: Vertue Coffee Roasters
---
You May Also Like
Food & Drink
Melbourne, VIC
Fans of flavour and seafood feasts, listen up. Louisiana-style Crawfish sensation,…