Whisky Boutique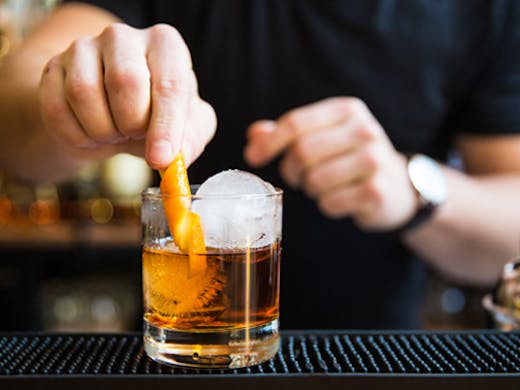 Coming Soon
Hold on to your malts, Melbourne. There's a new whisky bar on its way to the city, and it's officially sponsored by Glenfiddich. It's called Whisky Boutique (makes sense), and it's going to be a lighthouse venue for the Scottish brand, featuring a bunch of never-before-seen expressions, bottlings and single malts. It's going to pop up next to Ms Collins, down the shirt-and-tie and of the CBD.
There'll also be an in-store bottle shop, specialising in (you guessed it) boutique whisky. You can come for a cracking single malt, then pick up a few small batch bottles to take home. The Boutique will also be stocking whisky accoutrement: think delicate whisky glasses, tasting guides and crystal decanters. Whisky porn, basically. The bar will be open from 4pm till late Wednesday – Friday, and late only on Saturdays. Novice drinkers, more than welcome.
Whisky Boutique opens end of October 2017.
Image credit: Jenna Fahey-White
---
You May Also Like