Whitehart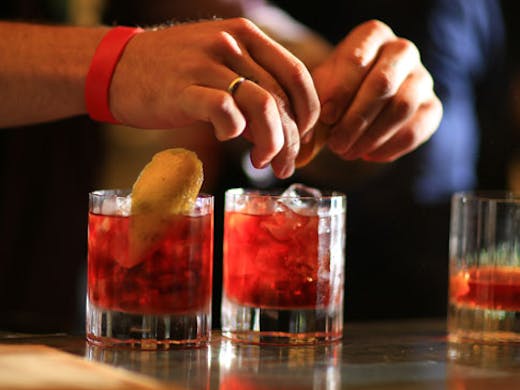 The Verdict
Bar's popping up in unused spaces throughout the city of Melbourne are nothing new, but often they can appear haphazard and unfriendly. This is not the case for Whitehart.
Whitehart occupies an old car park at the end of Whitehart lane which the owners had been eyeing off for years. The team have collaborated with local artists—Daisylegs—to create multi-story visual art installations and wall projections that complement the large industrial space.
Of course, you'll find all the usual things you would expect from a bar at Whitehart, great music, craft beers, cocktails, boutique wines as well as a rotation of Melbourne's favourite food vendors.
Image credit: Supplied
---