Willow Urban Retreat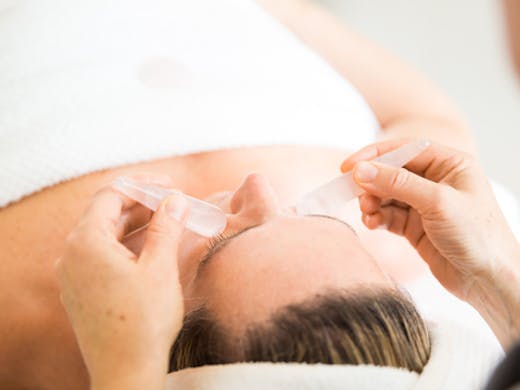 The Verdict
We all know the benefits of wellbeing, but nowhere in Melbourne is combining self-care with tasty food quite like Armadale's newest addition: Willow Urban Retreat.
When you walk into the café at Willow, the first thing that hits you is the sense of Zen. It could be the rose quartz buried in each corner of the café (they promote energy and healing), maybe it's the light, airy interior and friendly staff. Whatever it is, we felt like we'd stumbled into a scene from Eat Pray Love.
Let's start with the nosh. Each item of the menu is created with the concept of 'Ayurveda' in mind—a practice that synthesises mind, body and soul. In terms of food, this means using ingredients which carefully balance each meal and make it easily digestible.
While nutrients are good, taste is what counts. And WIllow scores on that front. They've got a range of guilt-free dishes that don't skimp on flavour, perfect for an easy brunch. Our tip? Don't go past the baked eggs with yellow split pea dahl, fresh curry leaves, cumin yoghurt and charred flatbread. Pair it with the Willow Greens: citrus avocado, zucchini ribbons, young broccoli, kale, tender herbs and a poached egg. You could do anything after a brekky like that: start a business, run a marathon, fight crime. You name it.
A hit of sweetness more your style? You've got plenty of options. We'd suggest the Ayurvedic oatmeal and seasonal fruits, toasted seeds with turmeric coconut and coconut yoghurt. No? How about Willow's signature rice-flour pancake with charred figs, coconut, maple butter and sour cherries? Your Instagram will thank us. And then your stomach.
Willow is aiming to change the menu seasonally, even using produce direct from owner Sharon Basset's property up in Red Hill. At the moment, look out for pickles, fresh apples, and home-made chutney.
Once you've digested all that, head to the wellbeing retreat just next door and prepare for some seriously relaxing wellness treatments. Basset has been prepping for this opening for three years, and she hasn't left anything out.
"Some of the treatments [I experienced overseas] I found I couldn't source back home, like Ayurveda. I wanted to create a one-stop-shop for wellbeing," says Basset. "It's about creating a supportive environment, for the client to be able to take responsibility for their own wellness journey."
Willow Urban Retreat has yoga, an infrared sauna, workshops, sound therapy, a tea lounge, meditation treatments, a combination of western and Chinese medicine treatments and heaps more. If it calms, soothes, strengthens or nourishes, you can get it here. They even do Retreat Programs, if one session isn't enough to suit your desires. Check out the membership packages if you want to commit long-term.
Check the website for opening hours for the Retreat Movement & Meditation and Retreat Wellness Spa as times vary.
Image credit: Jenna Fahey-White
---