With Grace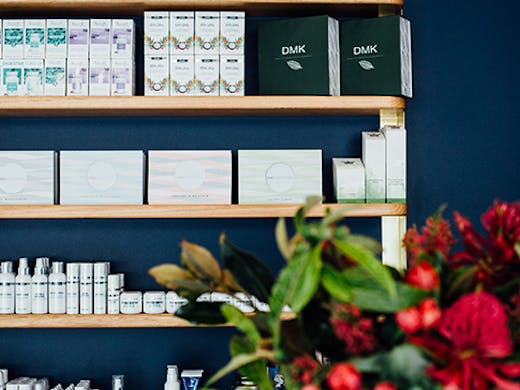 The Verdict
Beauty expert Emma Thwaite has been obsessed with skin for a long time. Decades, in fact.
So when a space popped up on Smith St, she grabbed her two French bulldogs, took the plunge and opened a boutique skin clinic: With Grace.
The whole idea behind With Grace is holistic skincare and bespoke therapeutic advice. Most clients start with an Advanced Skin Analysis session. Basically, Emma sits down with you for 45-minutes and uses medical skin imaging to build up a comprehensive diagnosis. After that, she can tailor a regime to suit your skin type.
Another perk at With Grace—they're one of the few places in Melbourne to offer DMK's famous Enzyme Therapy, better known as the Game Of Thrones Facial. We tried this a few weeks ago, and the results were amazing. A thin layer of frozen enzymes flushes out the skin, oxygenates the tissue and pumps fresh lymph fluid to the surface. There's three levels of this offered at With Grace, with prices starting from $189.
Not a fan of having your skin crack and bubble like a dragon? No worries. Emma also offers Dermaviduals treatment (great for the complexion), Max+ Light Therapy (perfect for inflamed or acne-prone skin) and Skin Needling (which uses a derma CIT pen to trigger new collagen).
You get it—this isn't your standard facial clinic. Emma wants this place to feel like an "inner city skin sanctuary", and the design cues actually remind us of another Melbourne oasis, Trinket bar. There's the same green suede armchairs, gold metallic highlights, dark timber floors and soothing colour scheme. It's equal parts calming and classy.
If you're not getting results with your regular skincare routine, give With Grace a try. These guys really know their stuff.
Image credit: Annika Kafcaloudis
---