Wonderpop & Deli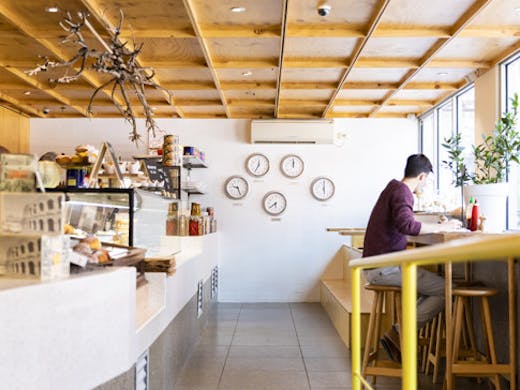 The Verdict
Scottish-born chef Raymond Capaldi knows his way around food—his outstanding career spans some of the world's premier fine-dining restaurants, including Melbourne's Sofitel, where he established the Sofitel Cooking Academy in the 90s.
In the last year, Capaldi has been running a factory outlet in Bulleen called Wonder Pies, which supplies deep pan pies to some of Melbourne's favourite venues. Wonderpop & Deli is Capaldi's most recent venture that resulted from Wonder Pies' success.
With a cosy shopfront nestled in CBD, Wonderpop & Deli serves up all sorts of delicious pies and pastries that will have you coming back again and again. And how can you not? With stunning offerings like The Tradie Slammer (a pie nestled between a toasted brioche bun with house-made chutney) or the Golden Gaytime (a take on a Portuguese tart with Golden Gaytime-inspired crumb), you're sure to find something amazing that'll tick all the pie-related boxes your stomach's been craving.
And for those of you with any dietary restrictions that might make you otherwise shy away from pies, Wonderpop & Deli has got you covered with an array of delicious vegetarian pies like cauliflower and cheese, potato, leek and cheese sauce, and mushroom and cheese. There are also plenty of vegan pies and tarts, as well as freshly made salads, and flaky sweet dessert pies as well (traditional apple pie, rhubarb and liquorice and more), made from recipes handed down from Capaldi's Scottish grandmother.
Wonderpop & Deli is quietly changing up the pie game in a corner of the CBD that was desperately missing some good lunchtime (or anytime) grub, and their takeaway dinner pack is a city worker's one-stop saviour: a family pie served alongside two or three sides (or one giant side of their tasty mash).
So next time you're on Little Lonsdale, just follow the neon sign that says "pielicious"—you won't regret it.
Image credit: Mel Desa
---