Work In Process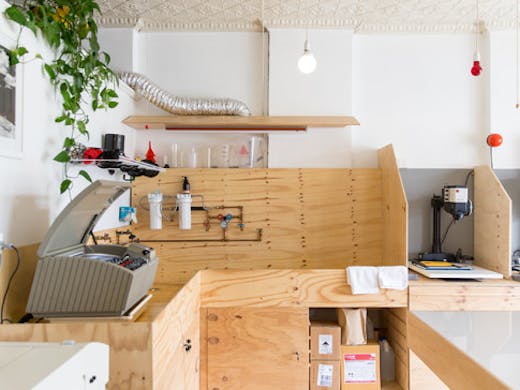 The Verdict
Photography geeks on the North side, rejoice: Work In Process is a small processing lab where you can make all your analog photography dreams come true.
Founded and run by Brock Saddler, Work In Process is a passion project that turned into a real business, real quickly.
"During the week I'm a gardener, and this was just a side project," says Brock. "When I did open, it was just on Sundays, and they weren't really good. So I swapped it to Saturdays and Mondays, and that really started kicking off, so I had to drop a couple of days at work."
From colour to black-and-white processing, the Work In Process lab is fitted out for maximum practicality and flexibility. Brock built everything himself to ensure the highest possible quality in a small space—everything has its place. On top of photo processing, the entire shop transforms into a darkroom with the simple swish of some very expensive-looking blackout curtains.
"The darkroom is going to be available soon," says Brock. "People will be able to come in and hire the darkroom or attend workshops."
Besides the photo processing, Brock also has an impressive collection of analog cameras available in store, whether you're looking to buy or just curious. You can drop by Work In Process and chat with Brock on Saturdays from 10 am to 4 pm, and on Mondays, from 12 pm to 5 pm.
Image credit: Annika Kafcaloudis
---