Xtend Barre | Essendon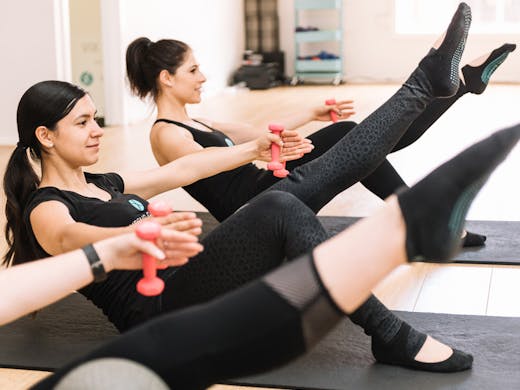 The Verdict
If you're a northern suburbs fan looking for a fantastic new way to brush up on your fitness routine, look no further than Xtend Barre Essendon. One of Melbourne's best barre studios, the luxe fitness space brings together pilates, ballet, and dance in one snappy 55-minute class that will have you on your way to a ballet dancer's body in no time.
So, what actually is barre? The new fitness technique strengthens and lengthens the body, improves flexibility and balance, and tones key areas, improving your core strength and sculpting your body. Each class is set to a high-energy soundtrack, making a session of barre in Melbourne with the Xtend team a great way to work up a sweat, as well as lift your mood.
Xtend Barre's expert coaches are friendly and ensure that each and every class member gets a VIP experience when they step into the studio – from personal technique advice to hair straighteners in the changing areas, it's a long way away from school gym halls!
Offering early morning sessions through to evening classes, Xtend Barre Essendon hosts classes throughout the week, making it super-easy to find one that fits into your day. Simply book in via the Xtend Barre app and get ready to stretch, dance, and strengthen your way into a new fitness routine.
Image credit: Simon Shiff for The Urban List
---