With things steaming up in Thailand, it comes at no surprise that Zac should lock lips with a third bachelorette and allow affections to grow to a whole new level. However, The Bachelor is never without drama, and this week, a shocking discovery gets set to rub some girls up the wrong way, and we're not talking Lily's and Hannah's massages either! For more drama, sequins and secrets, check out our 40 thoughts we had while watching The Bachelor this week!
1. Good morning Thailand!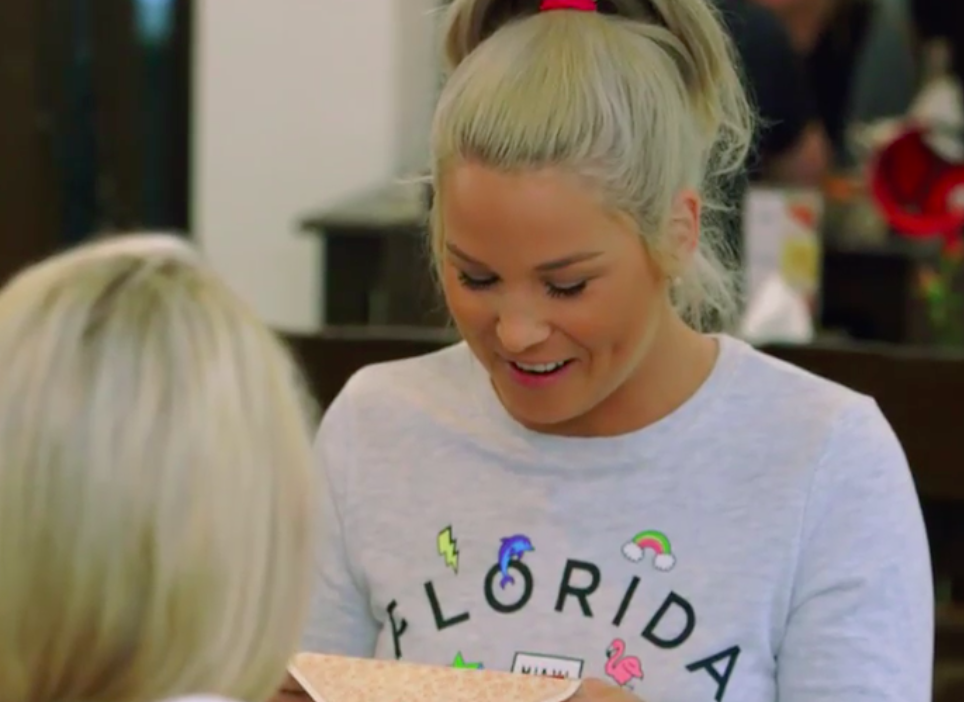 2. You do know we're in Thailand and not Florida don't you Vanessa?
3. Just three girls on the group date? What have you got planned Zac?
4. One ticket to the gun show, please!
5. Ah, a serene paddle down the river.
6. You do know that you've got your paddle the wrong way round don't you Mr lifeguard?
7. Not sure that a leaf is gonna protect you from the splashing, Karina.
8. What do you do when your name isn't on the date card? You get a romantic massage with your mate instead! Yes, Lily and Hannah!
9. Viarni and Ally are handling white water rafting like a boss.
10. Not too sure the same can be said for you, Karina.
11. Wait, did she just say she is enjoying it?!
12. Zac's chest is brighter than his lifejacket.
13. Can someone get this guy some factor 50?
14. Viarni: "I wanna kiss you." If that's not an open invitation for a smooch, we don't know what is!
15. Yay! A well deserved rose for Viarni!
16. Finallly! Mol got her single date!
17. Ooo and they're off to the Four Seasons. Fancy.
18. Okay, we didn't expect this date to involve manual labour and neither did Mol by the looks of those shoes.
19. Zac and Mol giving Justin and Britney a run for their money with these double denim-inspired outfits.
20. What better way to reward all their hard work than with a table full of gorgeous food?
21. Molly: 'I might even eat some rice.' What the?!
22. We did not see the convo going this way, but fair play for opening up to him Mol, hats off!
23. No rose though? But the date went pretty well.
24. What is happening at the house?! Why is Rosie swearing?!
25. Karina and Dom have previously dated?! OMG!
26. Karina: "I don't think it has anything to do with Zac." Too true. Get ya nose out of it Rosie.
27. Naz 2.0 alert. Rosie: "I think you have an attitude." Umm...looked in the mirror lately?
28. Vanessa: "Oh, you look smart." We'd be surprised if he turned up in a tracksuit, wouldn't you?
29. Belle: "You're gonna have to show us how to pound." Wow, next level convo right there!
30. Great cat chat Belle. Zac's definitely impressed.
31. Belle, Jess and Hannah, kudos for getting your one and one time but we only care about what Karina has to say to Zac!
32. At last! Karina is going to drop the Dom bomb!
33. And the cat's out of the bag, will Zac get rid? Nope, here's a rose instead!
34. Rosie: "So that kinda backfired on me." You can say that again!
35. Will there be any sexual tension between Dom and Karina at the ceremony?
36. No! Molly is in the bottom two!
37. So is Rosie. That's karma right there.
38. Molly's going! After the single date as well!
39. Ah well, maybe Dom will give her a shoulder to cry on.
40. We will miss you, Mole.
Want more:
SaveSaveSaveSave