Truth bomb; there's only one drop that comes to mind when we think of the perfect Savvy B. And that's the original experts in all things vino—Cloudy Bay. After all, they were one of the first winemakers to set up shop in oh-so-dreamy Marlborough.
While you'll be very familiar with sampling a glass of the good stuff on a breezy summer afternoon, one thing is for sure. You haven't truly experienced the best of New Zealand wine until you tick off a trip to Cloudy Bay's cellar doors.
Tucked away in two of Aotearoa's best wine regions, their Marlborough and Central Otago estates set the standard for vineyards. Trust us—this isn't your average wine tasting. Uncover landscapes rich with stories and flavour, lovingly cared for by Kiwis nailing their craft. Here are six reasons why these bucket list-worthy wineries should top your summer travel plans.
Unwind In Nature's Paradise
Marlborough and Central Otago
Views, food and tipples—the golden trio that separates the good from the great when it comes to vineyards. Cloudy Bay's wineries don't disappoint on any front, and it helps that they're on the doorstep of New Zealand's most picturesque wine regions.
The Marlborough location is summer in a glass, offering breathtaking views of the sprawling vineyards and the Richmond Ranges. Fun fact—these ranges actually inspired the label of their iconic Sauvignon Blanc bottle. Or, if you're lucky enough to find yourself at their home in Central Otago, you'll be treated to postcard-worthy sights of the Pisa Ranges and Lake Dunstan. Either way, these scenic spots are sure to satisfy any outdoor lover.
Sip On Top Tier Wines
Marlborough and Central Otago
While you can easily rock up to Cloudy Bay's cellar doors, we'd suggest splashing out on their Tailor-Made Tasting experience. You'll be taken under the wing of a wine connoisseur, kicking things off with a tour around the estate. As you wind your way through the vines, you'll learn the stories of the people and places behind these delicious drops. Chase this up with a private tasting session, where the menu spans smooth vintages, hearty reds and even a mystery wine.
Take Your Tastebuds On A Tour
Marlborough and Central Otago
Whether you're a wine nerd at heart or just relish a day in the sun, spice up your trip to Cloudy Bay with a vineyard tour. In Marlborough, you'll even get to pull up a seat on a restored 1985 Land Rover Defender—how badass. These tours are all about digging into the dirt of winemaking, literally. You'll come to understand the region's natural terrain, soil, and climate and how this shapes the wine. And don't worry, you'll also enjoy a glass of bubbles overlooking the estate's views.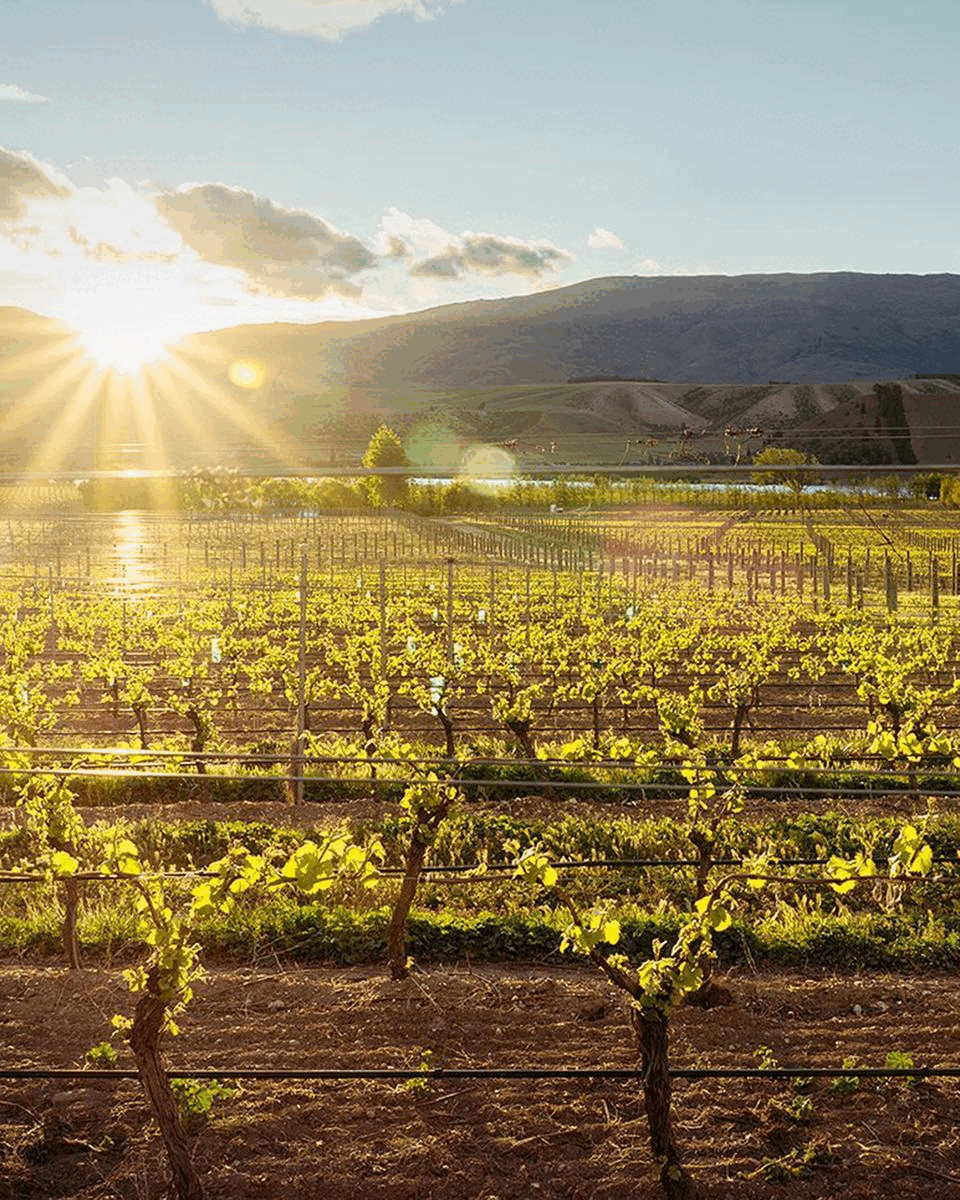 Eat Your Foodie Heart Out
Marlborough and Central Otago
Across both vineyards, Cloudy Bay is dishing up a strong game when it comes to food. It goes without saying that if you're after a great cheese board and tipple pairing, this is the place to be. But beyond the crackers, you can also indulge in the Epicurean Experience—an elegantly crafted lunch hosted by a vino expert. The seasonal menu sees each dish meticulously matched with a Cloudy Bay drop for the ultimate culinary adventure. Both locations also feature Jack's Raw Bar, the perfect spot to sample local produce and sips in one sitting.
Explore New Heights
Marlborough
The original Cloudy Bay establishment offers a range of bougie experiences you won't want to miss. Take to the water with an unforgettable sailing experience on the Cloudy Bay Yacht, secret coves, freshly shucked oysters and sparkling vino included. Or soar to new heights with a helicopter vineyard tour, where you'll peep dramatic scenery followed by a glass of Pelorus on top of a mountain. We know what's going on our Christmas list this year (or, for the rest of our lives).
Taste Cloudy Bay At Home
New Zealand Wide
While nothing really compares to experiencing a vineyard on-site, taking a taste of the good life home is your next best bet. Plus, this is an experience you can enjoy with your friends and whānau, no matter where in the world they live. Cloudy Bay's virtual wine tasting brings the stories of the sips to the comfort of your own couch, thanks to the expertise of their hosts. You can either pick up your favourite bottles from your local or arrange to have a tasting pack delivered to you. Plus, it's the perfect segway into joining their wine club—because why wouldn't you want to keep the good times rolling?
Boasting stunning vistas, some of New Zealand's finest wine, and memories that will last a lifetime, The Cloudy Bay Cellar Doors are definitely worth the trip. See here for more details.
Editor's note: This article is sponsored by Cloudy Bay and proudly endorsed by Urban List. To find out more about who we work with and why read our editorial policy here.
Image credit: Cloudy Bay on Instagram