The City of Sails is well known for iconic spots like the Sky Tower, the Museum and Waiheke Island. But, hidden beneath the surface, is a vibrant and creative culture of artists, venues and shops. To discover them, we teamed up with a trio of talented local heroes who are—literally—painting the city.
Thanks to V Pure X Creative Hush, you may have spotted the works of artists Adore, Gasp and Berst throughout Auckland recently. The project was inspired by V Pure's mantra 'Freaky By Nature' and fuelled by online platform Creative Hush's mission to support local creatives by connecting them directly with art lovers. These street artists were given a platform to show their work, and the opportunity to express their fun and freaky point of view to the world through live painting billboards in key areas around Auckland city.
Inspired by this killer collab, we curated a hit list of where to eat, drink, play and shop the alternative side of Auckland including insider picks from the artists themselves. We're talking underground speakeasy bars, vintage stores and more from the very same streets which these incredible billboards now call home.
Read on rebels.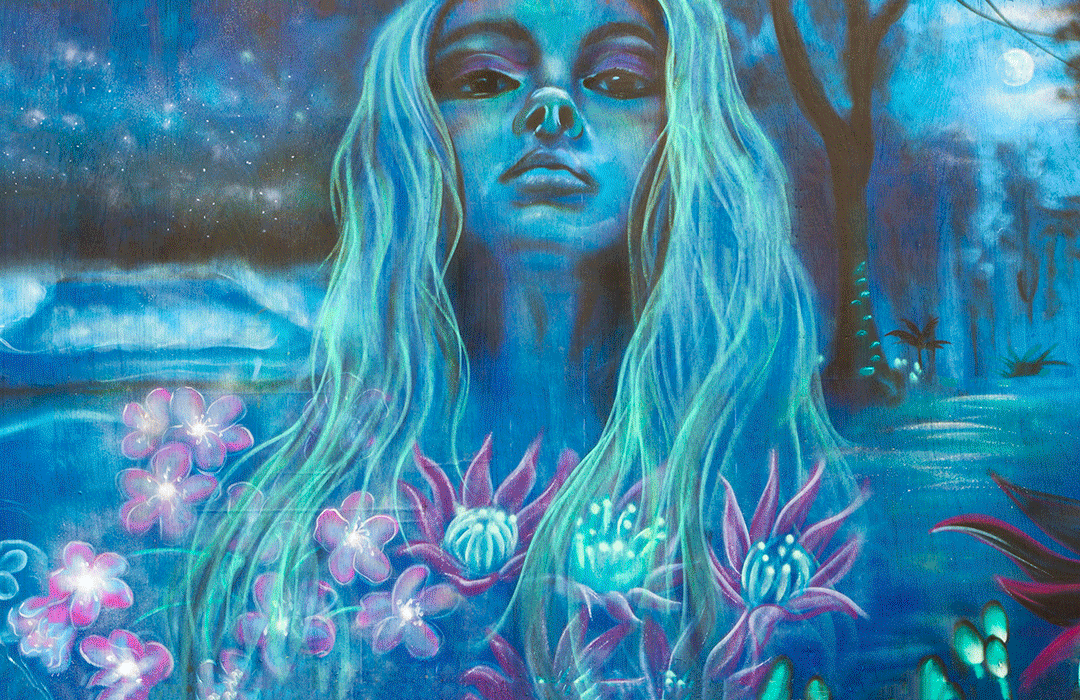 V Pure X Creative Hush Billboards
The Experts
First, let's get to know these artists a little better.
Emily Gardner
Emily, also known as Adore, was originally a street artist whose work graced many of Auckland's laneways. Her art now leans towards portraiture, femminity, power and strength. You can catch her painting at Avondale art park on a sunny afternoon, or sipping a fruit juice and tequila at Food Alley on Albert Street.
Liam Hindley
Strongly influenced by the timelessness of 50s and 60s pop culture, Liam (or Gasp as he's known on the scene) is a graffiti artist whose punchy work uses bold colour and a graphic style. You'll see him in his downtime enjoying a cold one listening to live music at Neck Of The Woods on K'Road.
Bobby Hung
Going by the name Berst, Bobby is a graffiti artist who is also involved in the education space in Auckland, lecturing in art and design at Unitec. His go-to eateries are Eggs and More in Sandringham and Ramen Takara in Ponsonby—tan tan ramen and karaage chicken are always on the order.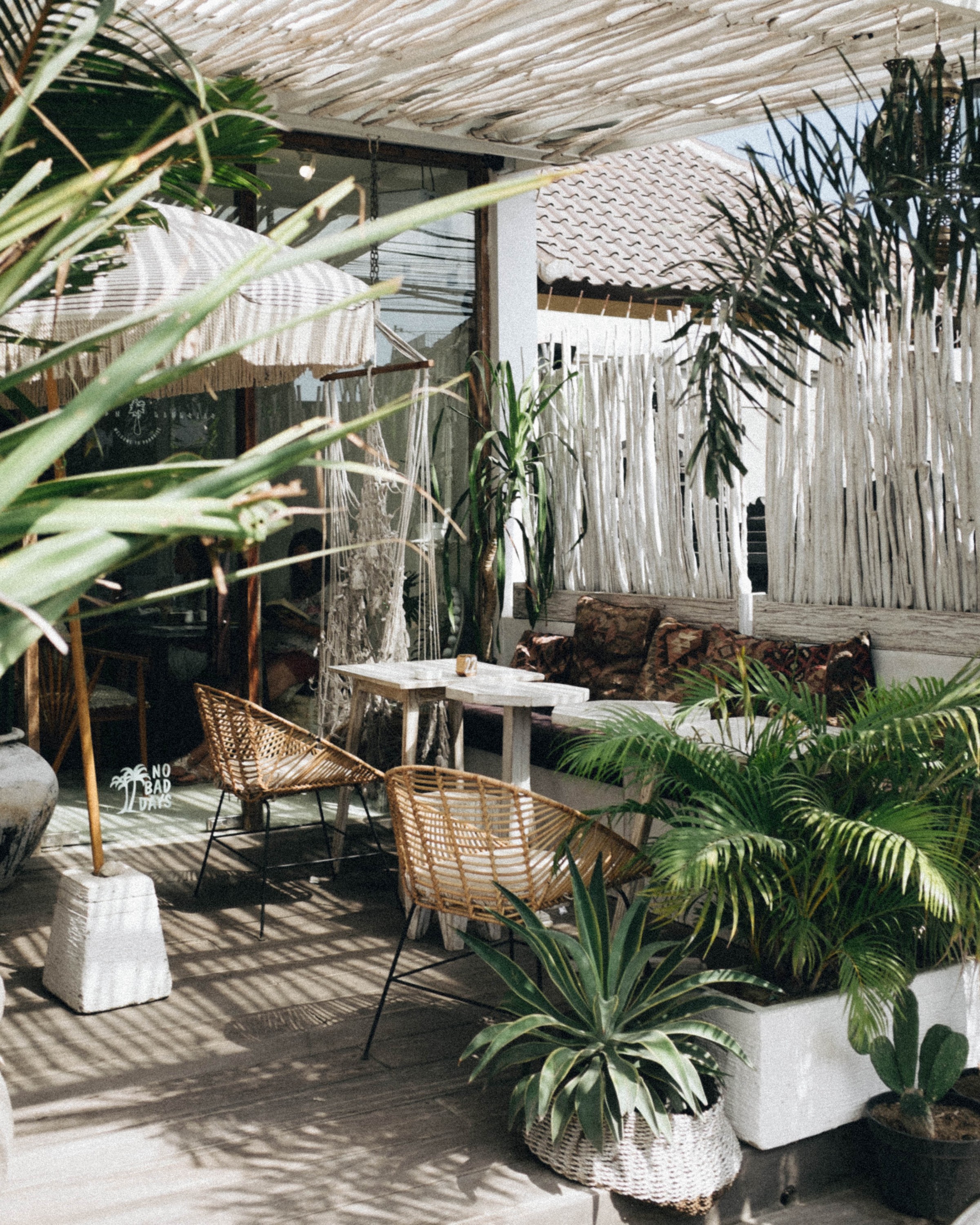 Eat
Bestie
Tucked away in Saint Kevins Arcade, Bestie is a haven dripping with greenery and sun-drenched tables. Their large heritage windows overlook the iconic Sky Tower. Serving Eighthirty coffee, Bestie has you covered with a cabinet of delicious sammies or, dive straight into the peanut butter doughnuts with peanut and pretzel crumb and strawberry jam dip. After brunching your heart out, stroll through the eclectic stores in Saint Kevins Arcade, including The Green Dolphin Book Store and Stalgic Society.
XuXu Dumpling Bar
Emily's Pick
Nestled behind a tiny bamboo jungle, you'll find Xuxu Dumpling Bar. Cosy and intimate, settle in for a night of chat, dumplings and signature cocktails. Start with the prawn and ginger har gao and the fried chicken with shiitake mushrooms, and wash them down with a XuXu martini. Don't forget to leave space for the dessert dumplings—think steamed chocolate buns oozing with gooey fondant.
Kiss Kiss
Off the bustling Dominion Road, you will find Rockland's Ave, home to one of Auckland's most colourful eateries—Kiss Kiss. The outdoor mural, colourful tablecloths and neon signs make this restaurant one for the 'gram. Order up a bucket cocktail (yes, it comes in a bucket) and some Thai-inspired eats like lemongrass fried chicken buns or a flavourful noodle dish. Saturday night sorted.
Mercury Plaza Food Court
Liam's Pick
Home to all sorts of weird and wonderful eats, this Newtown food court is home to a bunch of no-fuss eateries that serve some of the best international cuisines in Auckland. With Japanese, Thai, Vietnamese and Korean food on offer—you're covered from freshly made sushi and dumplings to a personal favourite, Vietnamese spring rolls (Goi Guong).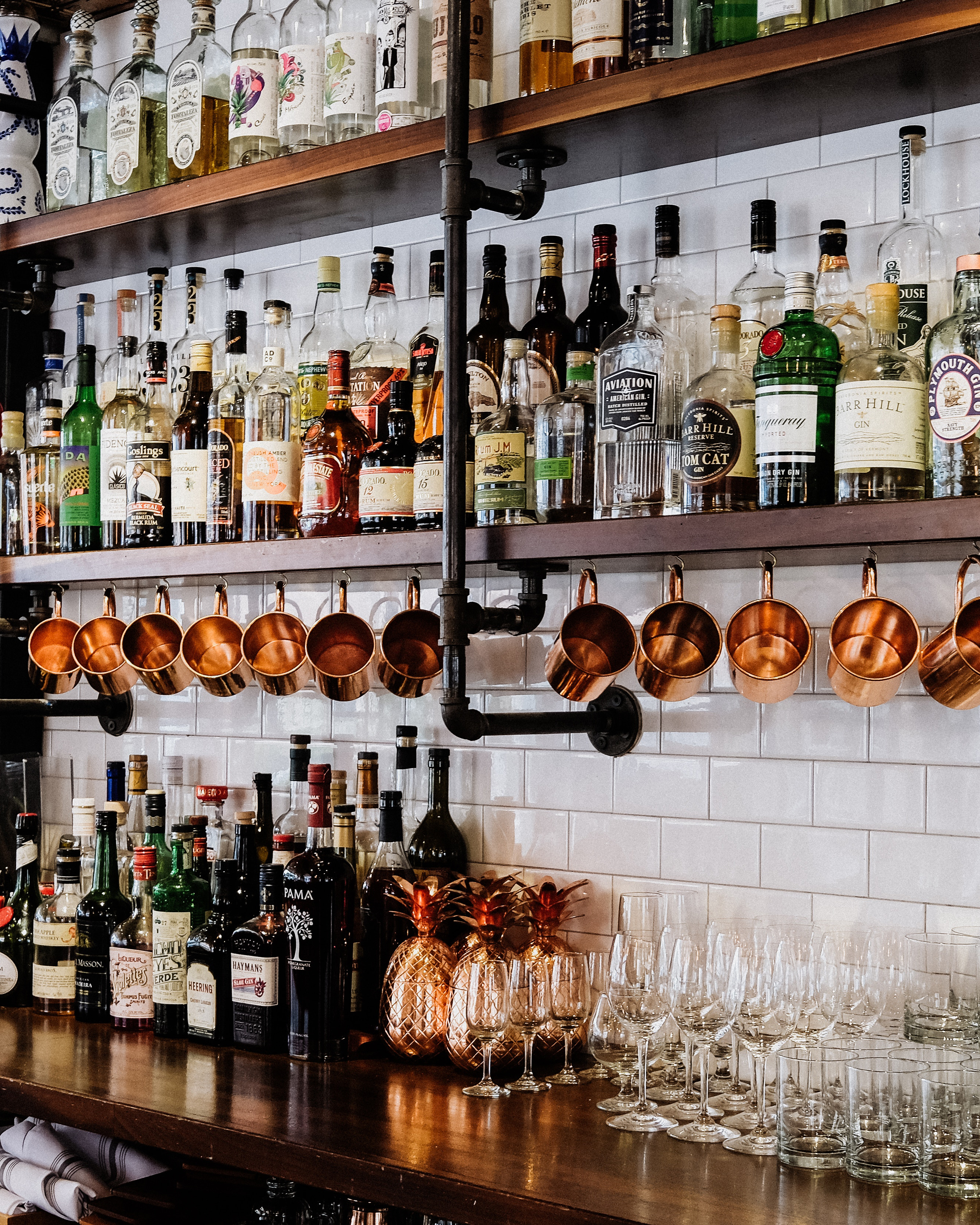 Drink
Caretaker
The definition of an underground bar, Caretaker is well and truly hidden down a stairwell opposite Orleans. Open the rickety door and find yourself transported to New York in 1904, with tunes and decor to match. Think brown leather couches and moody industrial lighting. Order a classic cocktail or select a surprise by indulging in their unique approach to mixing drinks. Simply let them know the flavours you are feeling and their mixologist will sort it. Sip away in style.
Whammy Bar
Tucked away in St Kevins Arcade, you'll find another gem—Whammy Bar. Known as the spot for cheap drinks, it has grunge vibes and a mix of alternative, indie rock and punk music. Things get a bit steamy in this small venue, with up to 250 people packing in for the regular round-up of Kiwi and international music artists on offer.
The Gin Room
On Vulcan Lane, above the Queens Ferry Hotel, you will find The Gin Room. The name says it all—think reimagined classic cocktails, including two whole menu pages dedicated to gin and tonic pairings. Each is carefully crafted by the head bartenders. Soak up the 1920s speakeasy ambiance from the comfort of a dimly lit velvet sofa.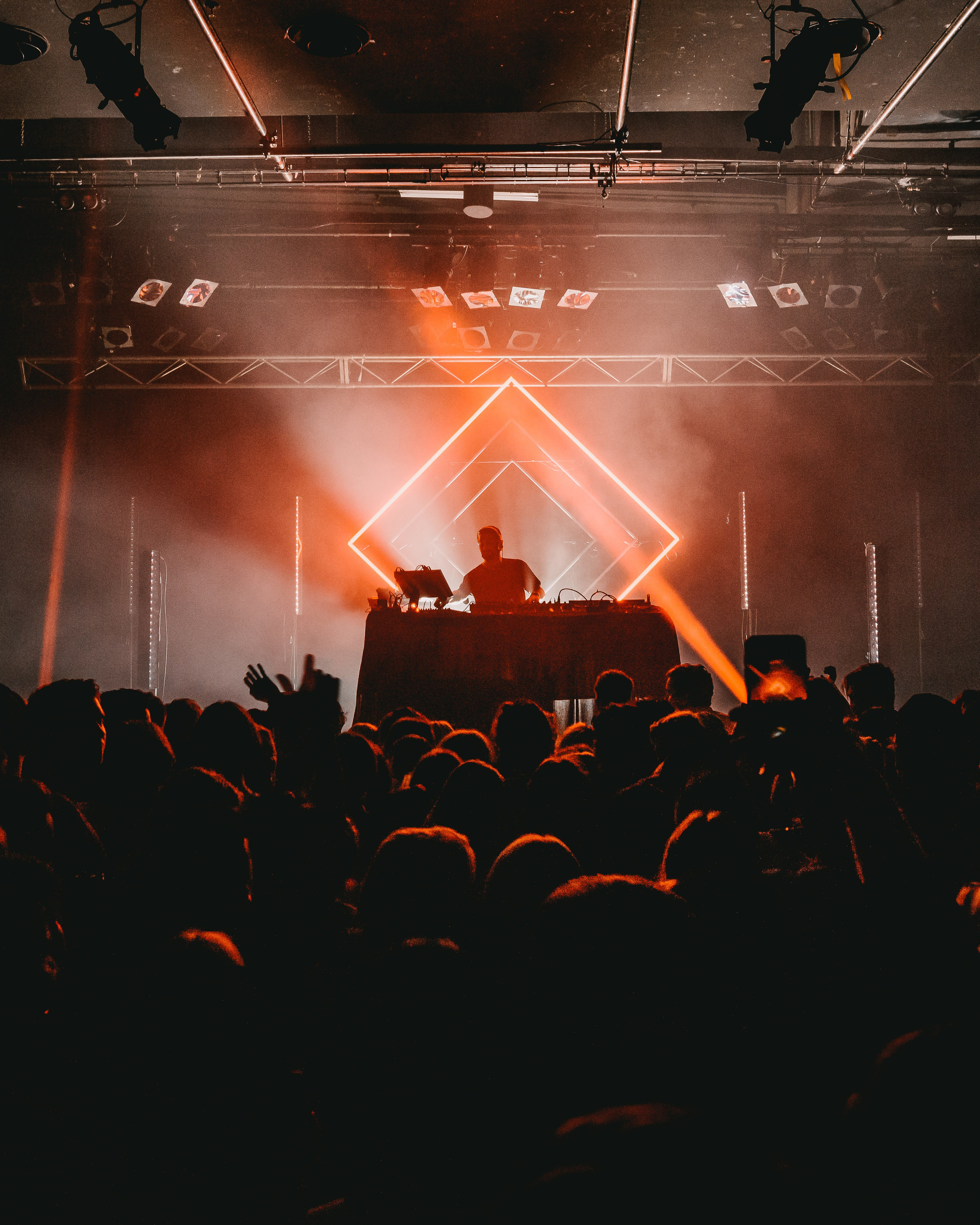 Play
Powerstation
The home of indie rock, punk and alternative gigs—the Powerstation is the antithesis of Spark Arena. The intimate venue flows over two floors and has hosted music royalty including The Pixies and The Ramones. Upcoming gigs on our radar are Passenger, Mayday Parade and Dashboard Confessional (throwback much).
Objectspace
Having recently undergone a huge transformation, Objectspace has injected some new energy into the art and design scene around Auckland. The public gallery showcases the makers of Aotearoa. Their thoughtful exhibitions always deliver on variety, from pottery to dioramas. Not your typical day at the gallery.
The Lighthouse by Michael Parekowhai
At the far end of Queens Wharf sits The Lighthouse, a large piece of public art designed to resemble your typical Kiwi home in the mid-1900s. Far from what it seems, peek inside the windows to see a steel sculpture of Captain James Cook dressed in neon lights. Intended by Michael Parekowhai to be a 'small house that holds the cosmos,' the end result is truly spectacular once the sun goes down.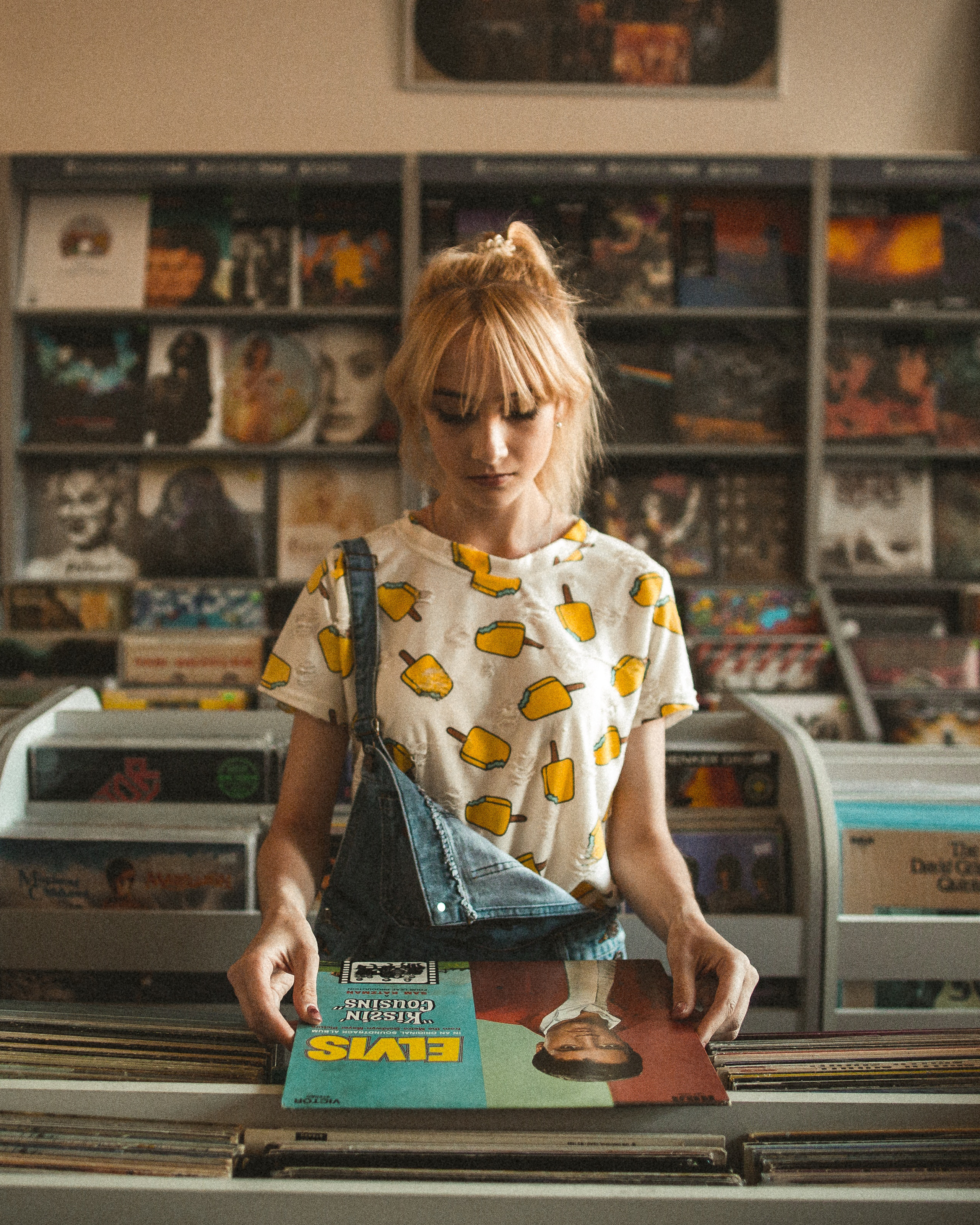 Shop
Real Groovy
The bright orange, That '70s Show-inspired signage does not exactly make this record store blend into its Queen Street location. But, if you're hunting for vinyl in the CBD, look no further than this fiercely independent setup. Stocking new and second-hand records, a lazy afternoon perusing the likes of The Smiths and Bon Iver is best spent in the basement of Real Groovy.
Loaded
Bobby's Pick
When it comes to urban apparel and skatewear, Loaded on High Street is your place. We're talking hats, t-shirts, hoodies, sneakers—the lot, for both men and woman. Refuel at their in-house coffee bar and peruse brands like I Love Ugly and Vans to the sound of a live DJ.
Jetsetbohemian
This vintage clothing boutique is curated by Kirsten Tweedie, a wanderluster at heart. Her nomadic lifestyle is reflected in the Jetsetbohemian collection, with a mix of both European and High Street brands, including hand-picked vintage pieces. For her it's not so much about what you wear, but how you wear it.
The Book Exchange Café
There's nothing better than homemade pastries and coffee to accompany some shopping. Get your fiction fix at this Glen Eden bookstore-turned-café. Browse the second-hand selection whilst sipping on a flat white by Mt Atkinson coffee. The Book Exchange Café calls for snoozing push notifications and snuggling up on a rainy afternoon, buried in a love story or thrilling crime drama.
Now that you've checked out the alternative side of Auckland, it's time to deck out your space with artwork fresh from the very same streets. You could win a signed piece by one of the V Pure X Creative Hush artists, all you have to do is enter here.
Editor's Note: This article was produced in partnership with V Pure X Creative Hush. To find out more about who we work with (and why!), read our editorial policy here.