Ponsonby is about as far from the beaches and jungles of Bali as you can get—unless, that is, you find yourself visiting Bali Nights, the tasty new eatery dishing up legit Balinese street food and doing a damn fine job of it.
If we had to describe Bali Nights in one word, it'd be fun. Designed by Millé with vibrant artwork, plenty of lush greenery and pops of neon, the scene for a good time is well and truly set so round up your fellow foodies and head along to this hot new spot at the top of Williamson Ave, tucked away below Countdown.
Forget Thai and Japanese, we're telling you that Balinese food is where it's AT. Full of punchy flavours and yes, a decent dose of spice (though not in everything, we might add)—plus plenty of vegan options—we're big fans.
Balinese food is something of a rarity here in Auckland and the team behind this brand-new eatery, who hail from across Indonesia and also run the popular It's Java on nearby Vinegar Lane—think it's about time this under-rated cuisine got noticed. And they ain't taking any shortcuts along the way, with Adriana Ferdian (one of six said owners) telling us that what you eat here is just like what they'd eat back home, and in fact, still eat today. Think authentic Indonesian, but with an exciting, Balinese edge.
There's plenty to drool about, so order up large and prepare to ride the Bali flavour wave. We'll never tire of deep-fried food no matter what the cuisine, so their gloriously golden bakwan goreng, or fried vegetable fritters are a great place to start. Crunchy, crispy and surely good for you (they have veggies in them, right?), we could eat these for days.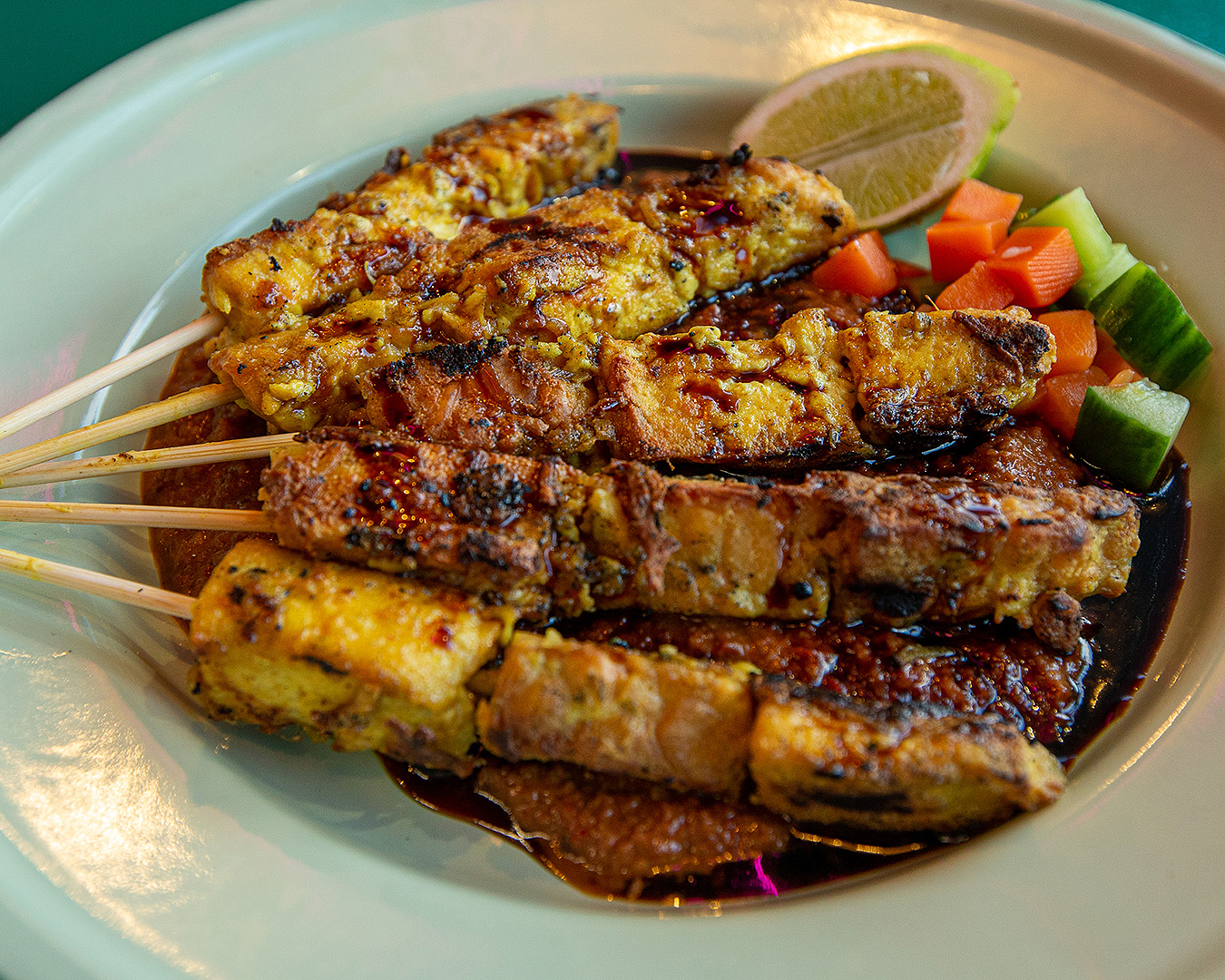 And we promise it only gets better when you order yourself a couple of plates of grilled skewers with pickles and peanut sauce—the sate ayam (chicken) is yum, sure, but the sate vegan (tofu and tempe) will legit change your life (take it from a non-vegan who found this to be their fave dish). Packed full of nutty flavours that pair perfectly with a mild, peanut-rich sauce, we can just imagine smashing these back while wandering the stalls of a Balinese market.
The iga bakar, or grilled beef ribs have proven Bali Nights' most popular dish thus far, and we can totes see why. Taking generously-sized ribs and cooking them to mouthwatering, fall-off-the-bone status, they're the stuff of a meat-lover's dream (and which, funnily enough, you'll be dreaming about long after your visit).
For a real show-stopper, be sure to order the ikan bakar jimbaran. This is literally a whole grilled snapper and guys, it's the BUSINESS. Packed full of flavour and flaking away from the bone just so, we like it dipped in the kecap sambal (though there's also a rather fiery mango sambal served alongside). This is messy, finger-licking street food at its best, so make sure you have those napkins handy (there's also a whole grilled chicken option, just sayin').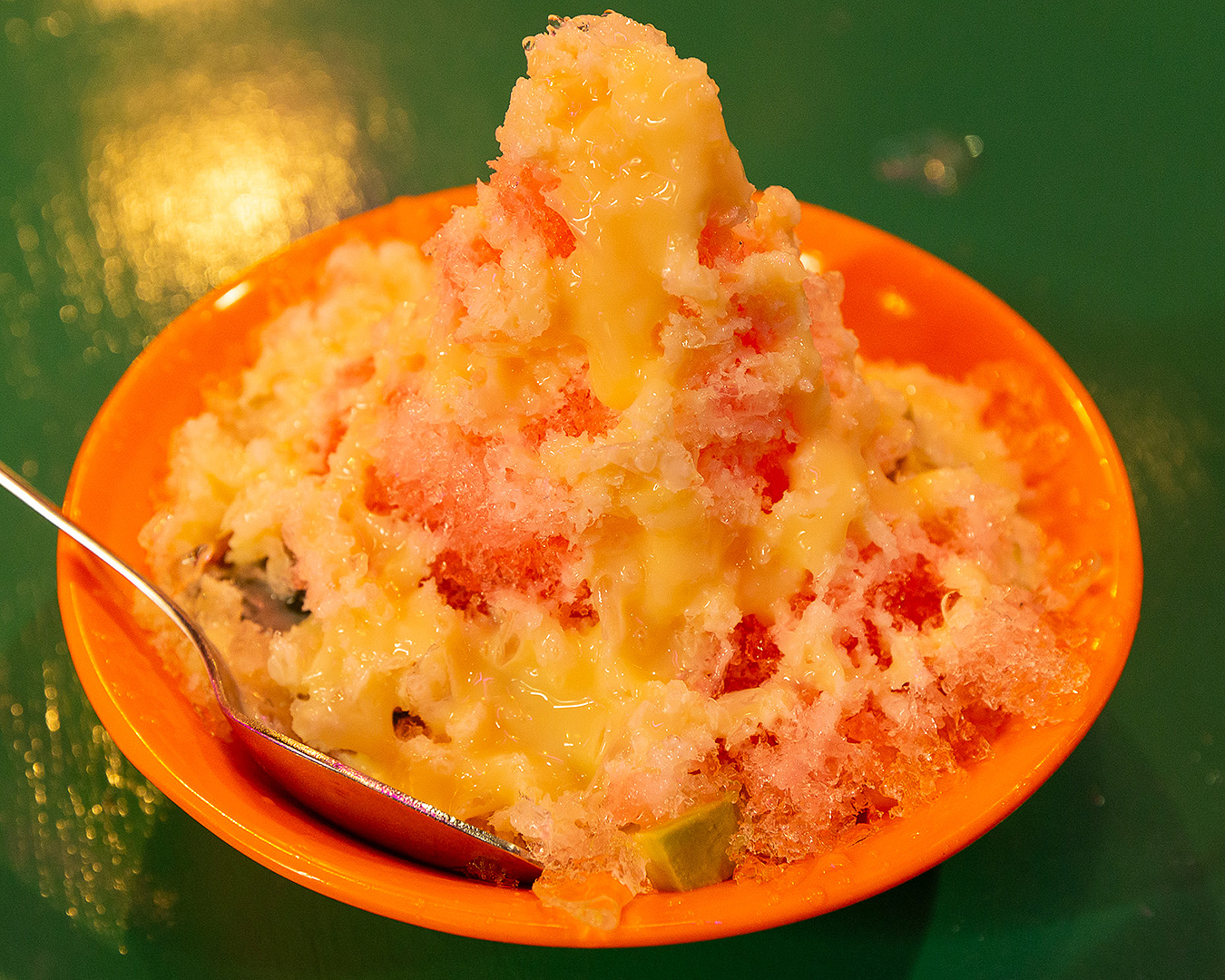 Cool off afterward with some seriously lush desserts—we like the shaved ice and condensed milk with assorted fruits (es teler), and banana fritters with coconut ice cream (pisang goreng) —and we reckon you and your tum are going to be feeling pretty damn happy.
Finally, they don't serve alcohol here but you are welcome to BYO; alternatively, get amongst some of their hot ginger tea, or wedang jahe—this is serious knock-your-socks-off stuff, so if you're not a fan of spice, proceed with caution.
So, for a little slice of Indonesian paradise in the middle of Auckland, pay a visit to the incredible Bali Nights. It's an inner-city oasis, and an oasis for your tastebuds, all in one.
For more images and information, including opening times, click here.
Image credit: Wono Kim