This year, you'll want to fuel your soul with a number of juicy reads guaranteed to challenge the way you think.
Through a broad range of voices and perspectives, these books unashamedly hurtle you towards stories around climate change, the refugee crisis, body positivity, institutional racism, sex workers, mental health, politics — just basically everything you need to soak up about the world today.
Kick back and bury your head in these books that will change the way you think.
Atomic Habits
By James Clear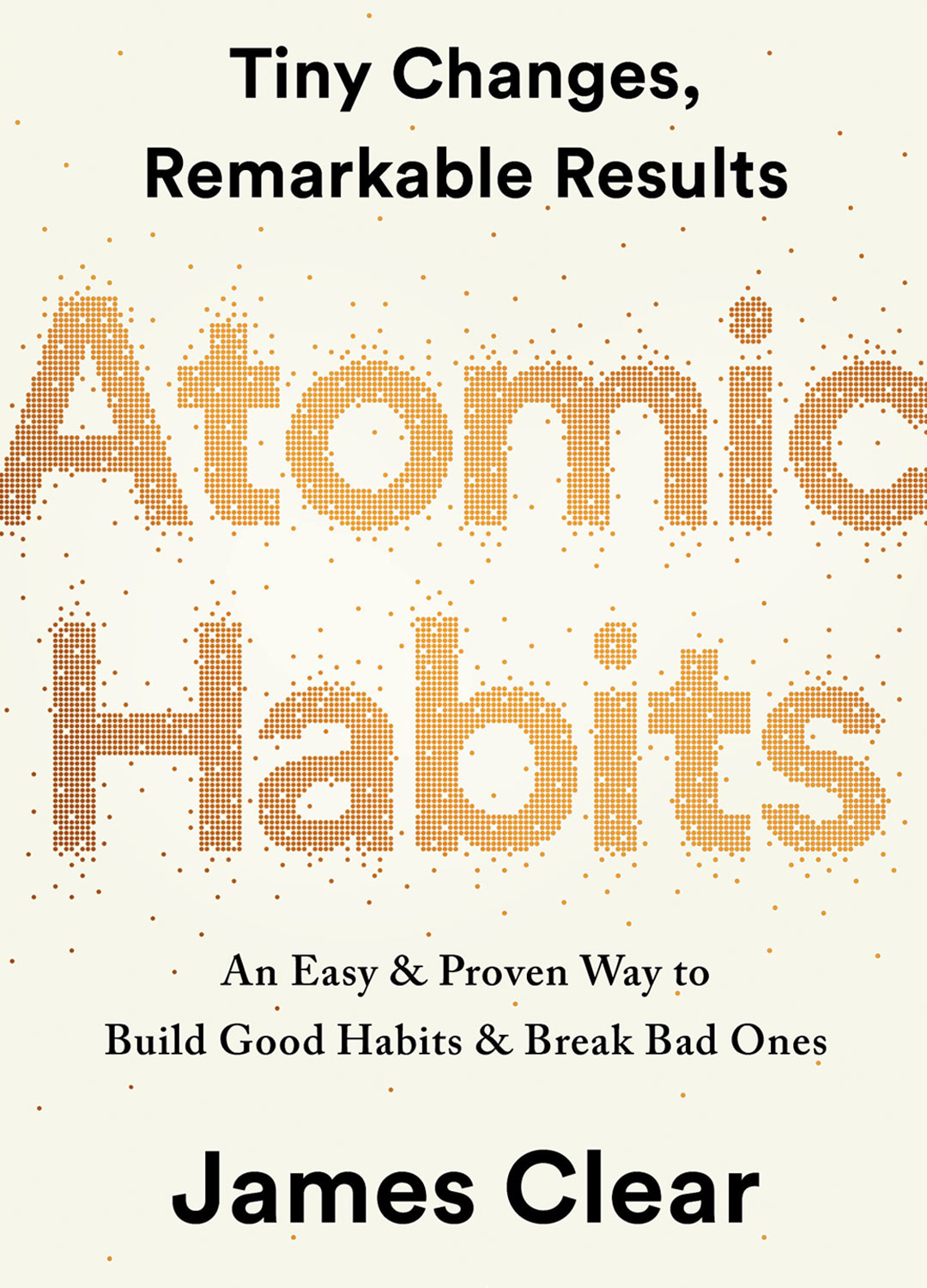 Ask anyone, anywhere in the world what book absolutely changed their life and we bet eight out of 10 will say James Clear's Atomic Habits. If you've already flicked through this book, you know exactly what we're talking about but if not well, are you in for a cathartic read. The book is exactly how it sounds, a directory towards easy and proven ways to build good habits and break ones that don't serve you. Buy it here.
Who Gets To Be Smart: Privilege Power And Knowledge
By Bri Lee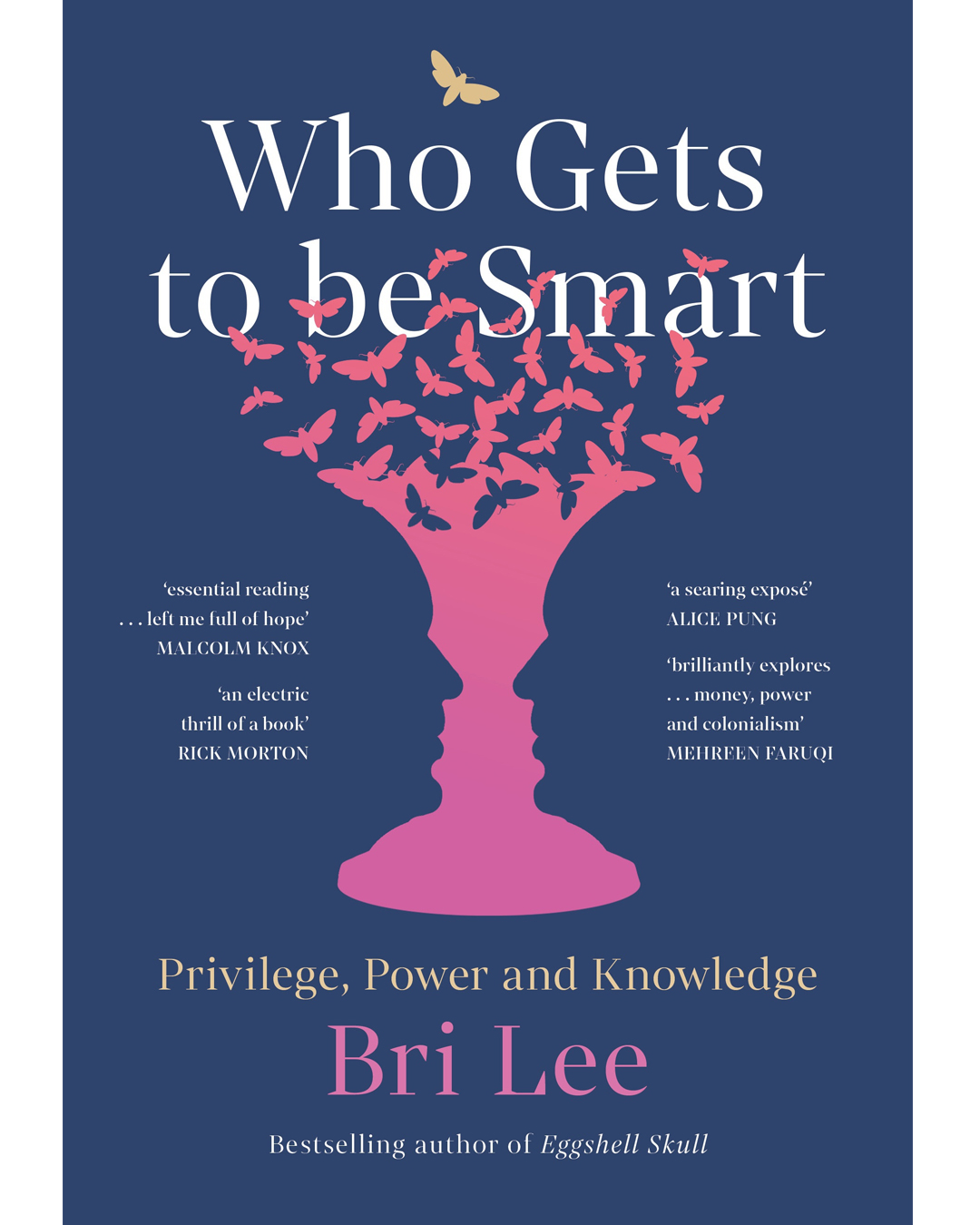 You might have been privy to witnessing Bri Lee as a guest on the ABC's QandA or perhaps you've read her award-winning Eggshell Skull a few times over back in 2018. Wherever you've encountered her, your own wits about life are sure to be challenged which is why her new book, Who Gets To Be Smart: Privilege Power And Knowledge, is an absolute no-brainer. In a very 'Bri' way, Lee is able to open up about yet another institution that has been part of her life as she questions education systems and their roles in serving (as you might guess) privilege, power and knowledge. It's a solid read and will get you re-thinking western ways of politics and society in a number of ways.
The Yield
By Tara June Winch
Say hello to, what will no doubt be, one of the best reads of your life. Written by Wiradjuri author Tara June Winch, The Yield is an exceptional novel of a people and culture dispossessed. Knowing that he will soon die, Albert "Poppy" Gondiwindi takes to writing—his life has been spent on the banks of the Murrumby River and he's determined to pass on the language of his people and everything that was ever remembered. This one also just scored the Miles Franklin Award so go forth and delve into its pages.
The Inner Self: The Joy Of Discovering Who We Really Are
By Hugh Mackay
It's not often we actually stop and ask ourselves "how can I become myself?". Hint: it's no surface-level question. The Inner Self is a deeply reflective book (one we can't recommend more for the year of 2020) and it dives into how, with all the white noise happening around us and distractions we're faced with on the day-to-day, we can actually achieve psychological freedom. Trust us, this read is a powerful one and you can expect to close that final page with an entirely new outlook on your life.
Our House Is On Fire
By Greta Thunberg
We're sure you are familiar with climate change advocate Greta Thunberg. At age 11, her parents realised that she had stopped eating and speaking and alongside her diagnoses of autism and selective mutism, her parents slowly became aware of another source for her distress: her imperilled future on a rapidly heating planet. Steered by her determination to understand the truth, the family begins to see the deep connections between their own and the planet's suffering.
Willa & Hesper
By Amy Feltman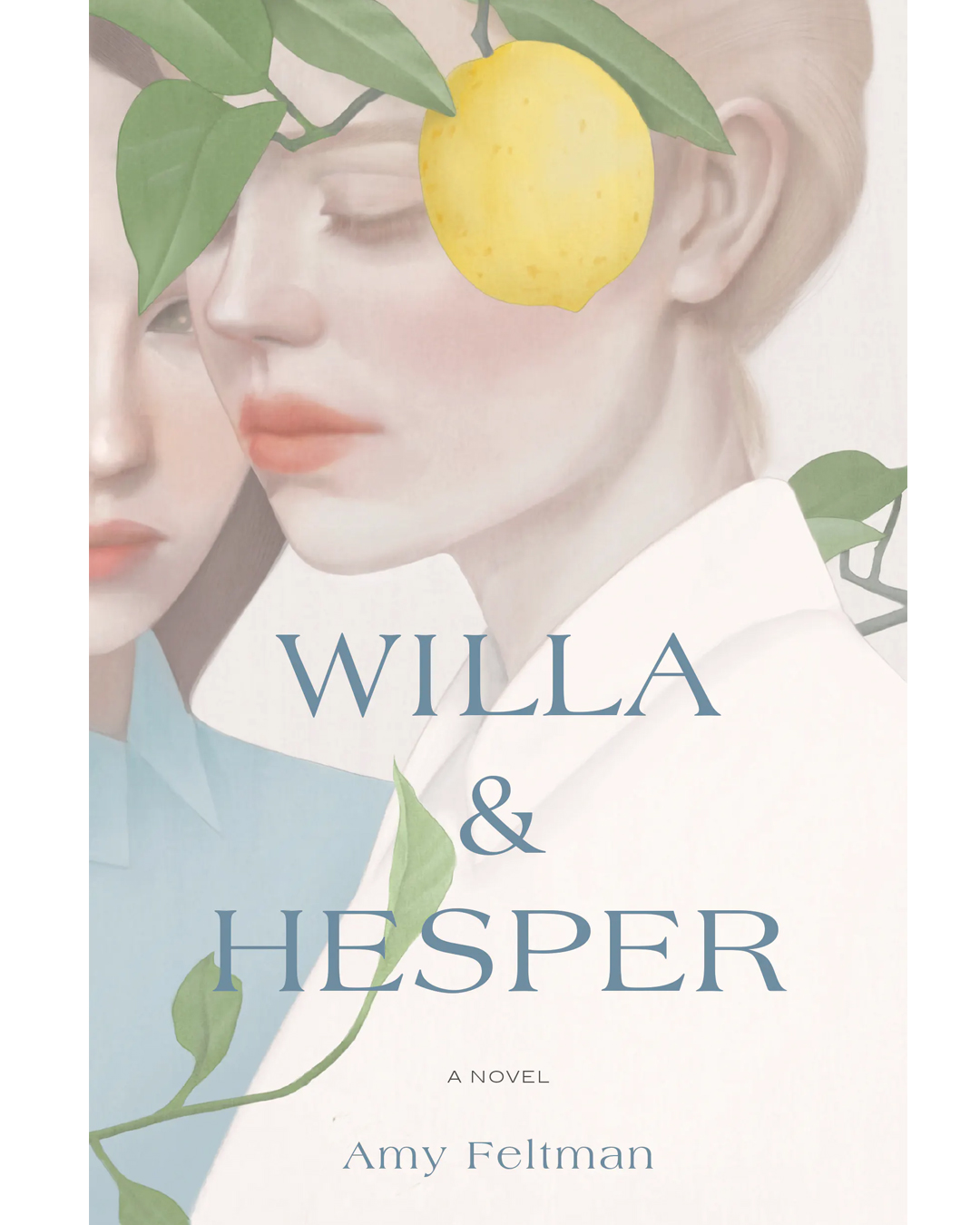 In Willa & Hesper, two young women fall in love. When they fall apart, they take the same path to heal from their breakup, seeking answers in the lands of their ancestors. From Tbilisi, Georgia to the war sites of Germany, they discover what can break and what can mend when you look to the past to understand where you are now. Told from alternating perspectives and ending in the shadow of Trump's presidency, this book is one heck of an epic read and you need to get around it, stat.
Growing Up Aboriginal In Australia
By Anita Heiss
As confronting as this one may be, Growing Up Aboriginal In Australia is an absolute must-read. Compiling the perspectives from a number of people like Tony Birch, Adam Goodes, Deborah Cheetham, Terri Janke and a whole heap more, this groundbreaking anthology reveals, to some degree, the impacts of invasion and colonisation—on language, on country, on ways of life, and on how people are treated daily in the community, the education system, the workplace and friendship groups.
The Coconut Children
By Vivian Pham
Set in 1990s Cabramatta (Sydney), The Coconut Children follows the story of Sonny and Vince. The duo is two Vietnamese teenagers, one an avid reader, the other fresh out of juvie. Their love story is an honest and complex portrayal of the knock-on impact from the Vietnam War, one filled with sexual trauma, violence and drugs. Written by 19-year-old Vivian Pham, this is a moving depiction partially inspired by her father's refugee experience.
Barracuda
By Christos Tsiolkas
Where do we begin with Barracuda? This book is an unflinching look at modern Australia spanning concepts of class, sport, politics, migration and education. It's a hefty focus on identity. Danny Kelly has only ever had one dream, to win Olympic gold in swimming. However, his parents struggle to send him to the most prestigious private school with the finest swimming program and he's shunned as an outsider there. This book ultimately looks at what it means to be a good person. It may be brutal but we guarantee you won't be able to put this one down.
Come: A Memoir
By Rita Therese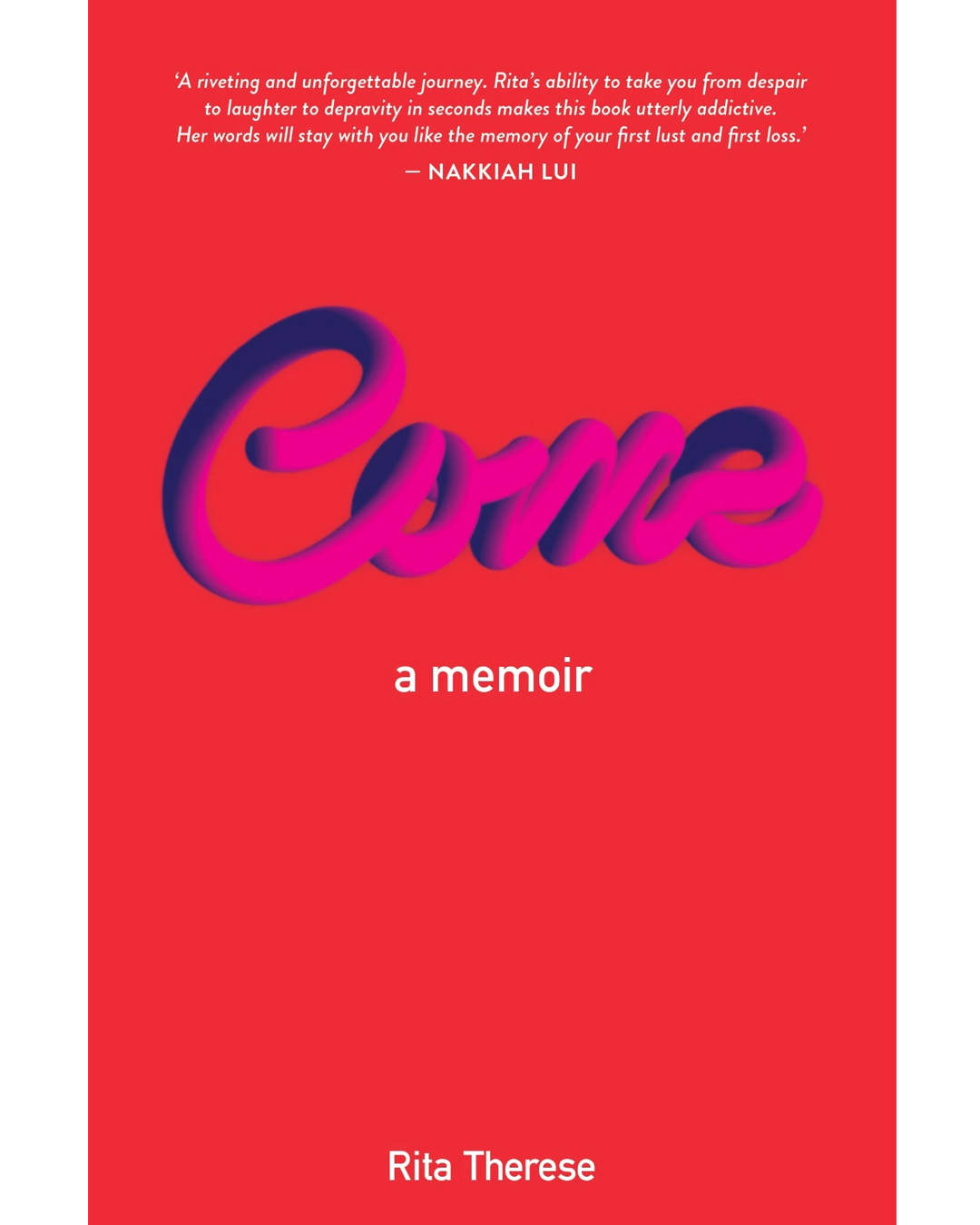 Rita is an escort, one of the damn best in Australia and she thrives on how taboo her life is. However, after significant tragedy and trauma, the line between Rita's sex worker persona "Gia" and her real self begin to blur in an endless loop of grief, work, sex, love and heartbreak. But fear not, this one's a darkly funny narrative and a super refreshing read.
Palette: The Beauty Bible For Women
By Funmi Fetto
Groundbreaking, a one-of-a-kind, influential—these are just some of the words that have been thrown at Palette: The Beauty Bible For Women. The idea for Palette came to Vogue Contributing Beauty Editor Funmi Fetto after years of being asked by friends, family and strangers on the street for advice on products suitable for women of colour, who often find themselves excluded from mainstream beauty coverage. Fetto, in 320 pages of goodness covers all the hair, skincare, makeup and body products available today which really work for women of colour.
The Future We Choose: Surviving The Climate Crisis
By Christiana Figueres And Tom Rivett-Carnac
The climate crisis is the biggest threat facing humanity so it's understandable if you're feeling a bit hopeless about the whole thing. The authors for this one outline two possible scenarios for our planet. In one, they describe what life on Earth will be like by 2050 if we fail to meet the Paris climate targets. In the other, they lay out what it will be like to live in a carbon-neutral, regenerative world.
The Collected Schizophrenias
By Esmé Weijun Wang
In a series of essays, Esmé Weijun Wang shares her experience of living with chronic Lyme disease and schizoaffective disorder. Wang notes that it is rare to hear stories of people with mental illness directly from the source instead of from the point of view of a caretaker. She tackles everything from how the healthcare system fails the chronically ill to fighting the stigma of mental illness through outward appearance.
Pleasure Activism
By Adrienne Marie Brown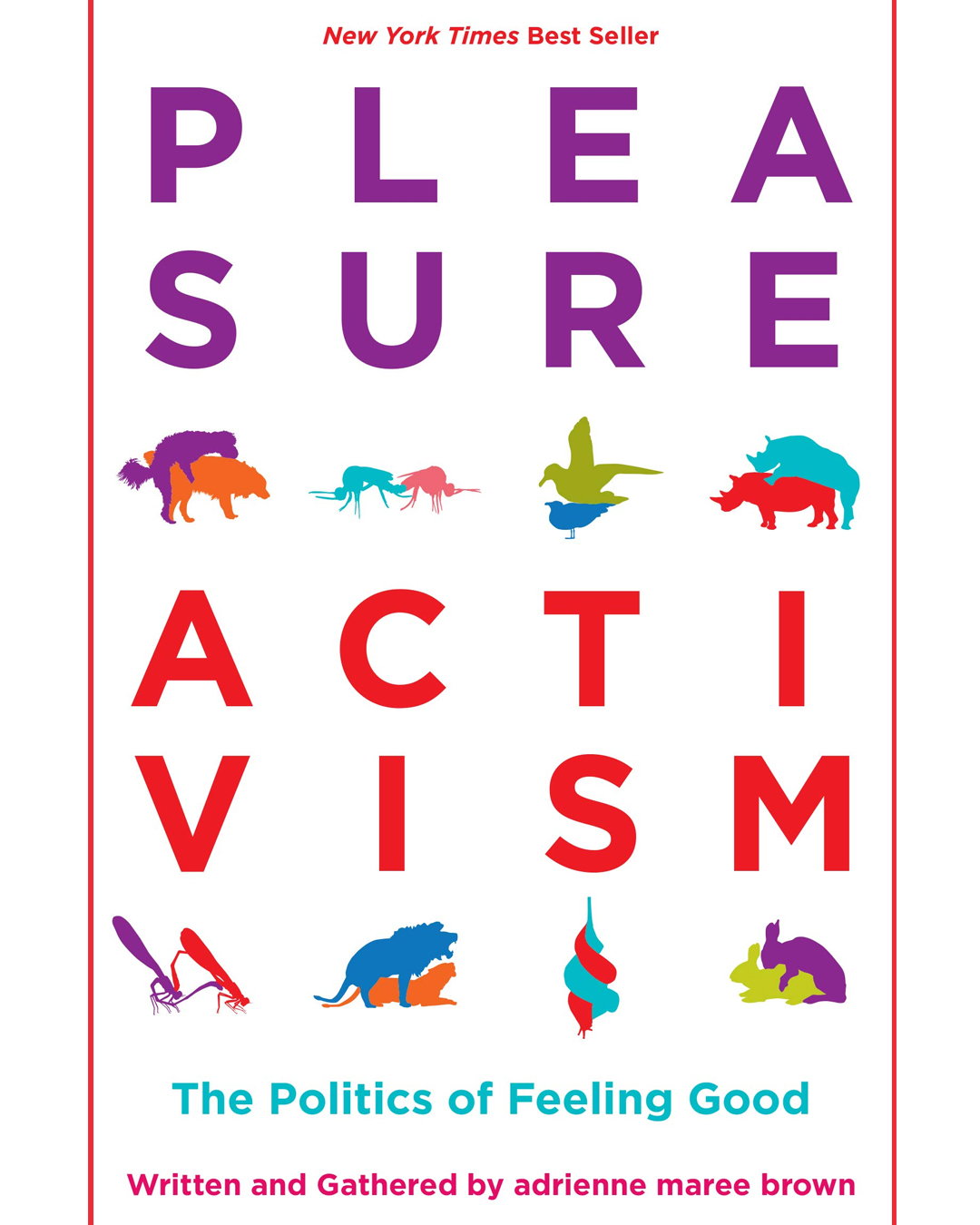 If you thought your relationship with politics didn't need healing, think again. In this mind-blowing read, Adrienne Marie Brown will challenge you through a series of short essays to rethink the ground rules of activism around sex work, climate change, race, gender and drugs. She absolutely flips the table and reworks the standard narrative most people have with politics, instead of sharing how it can actually make you feel good. Sounds complicated, but it's really not.
Big: Stories About Life In Plus-Sized Bodies
By Christina Myers
Pop culture stereotypes, shopping frustrations, fat jokes, and misconceptions about health are all ways society systemically rejects large bodies. BIG is a collection of personal and intimate experiences of plus size women, non-binary and trans people in a society obsessed with thinness. Revealing insights that are both funny and traumatic, surprising and challenging, familiar and unexpected, 26 different writers explore body image, fashion, fat activism, food, sexuality, diet culture, motherhood and a whole heap more.
And here's a bunch of the most inspiring travel books to dive into.
Image credit: Urban List
Editor's note: Urban List editors independently select and write about stuff we love and think you'll like too. Urban List has affiliate partnerships, so we get revenue from your purchase.