Not many people can say they started a beauty brand in their own kitchen, but Brianne West did just that when launching Ethique.
Brianne worked to create easy-to-use, high-performance alternatives to plastic-bottled beauty products on the shelves that were waste-free, climate-positive and cruelty-free to boot. In the company's 10 years, Ethique—pronounced "eh-teek", which is French for ethical—has saved 25 million plastic bottles from landfill and aims to save half a billion by 2030.
We caught up with Brianne to chat about starting a disruptive beauty brand, overcoming challenges as an entrepreneur and sustainable regeneration. Prepare to be blown away by her passion for the environment and her drive for creating a company that gives back.
Let's start from the beginning - what inspired you to start Ethique?
To save the world of course. I started Ethique to show business can be done in a way that doesn't destroy the environment, or exploit people.
I've always had a passion for our environment and while studying biochemistry at university it became increasingly evident to me that plastic was a real concern. I knew that personal care, skincare and hair care were all mostly water and it seemed ridiculous that you use those products in a room where water is literally on tap. Whilst it might make sense for a business financially, it sure doesn't for the environment, as you're shipping water and plastic around the globe.  
So, a logical solution was to simply sell the active ingredients in a bar format, remove the plastic and dramatically lower the carbon footprint of the products—without compromising on quality or efficacy. That was the aha moment that became Ethique ten years ago.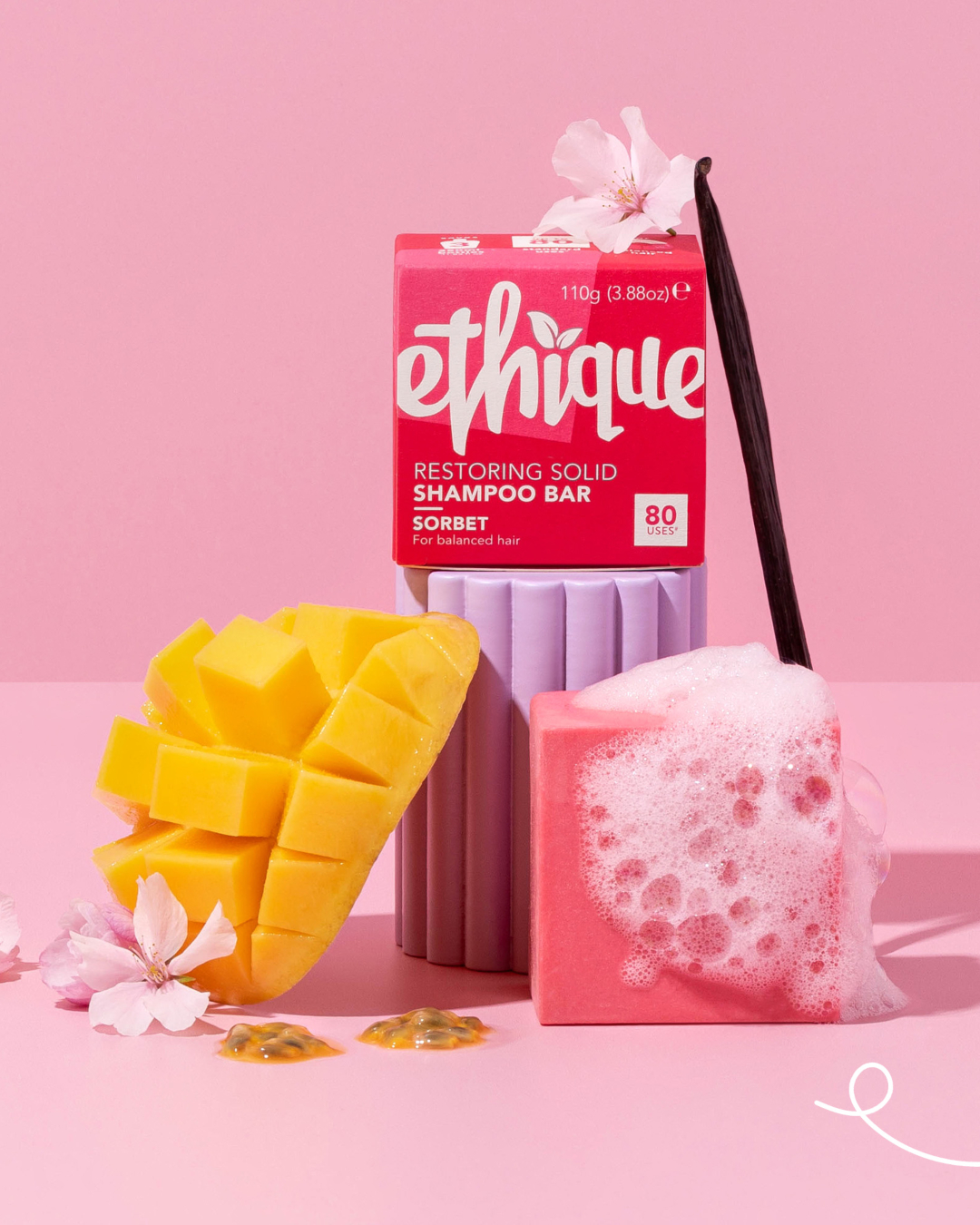 What was the biggest challenge in launching Ethique?
Manufacturing has probably been the largest ongoing challenge, because we are making a product that is very different from most commercially made shampoo bars, in a way that no one else makes them at scale. So, we've had to figure out how to do so, whilst also growing as fast as we have. There were a couple of years in the middle when we were often out of stock of the most popular lines, and it frustrated everyone. So it's been... tricky. But we're there now!
During those times when you faced major obstacles, how did you stay motivated and not get overwhelmed?
Creating a business is hard work. Some days you feel like you are on top of the world (like when Ethique was shared by Britney Spears on Facebook), and the next day you are drowning underneath challenge after challenge. Through years of experience working alongside people to solve problems, my faith in myself has grown. This confidence is crucial as an entrepreneur yet is difficult to develop and often only comes with experience. You need to develop grit, which is largely just faith in your abilities and the drive to keep putting one foot in front of the other. It might not feel like it, but there are very few problems that cannot be solved.
Ethique is celebrating its 10th birthday. Congratulations! What have been the highlights of your journey thus far?
Personally, winning Young Entrepreneur of the Year was a nice achievement. Professionally, both of our equity crowdfunding campaigns. When we brought on over 350 shareholders across both rounds who held ownership in the company and helped us champion it around the world. Even more so when we did an investment deal in 2020 and they were able to exit with a 48x return for the original investors.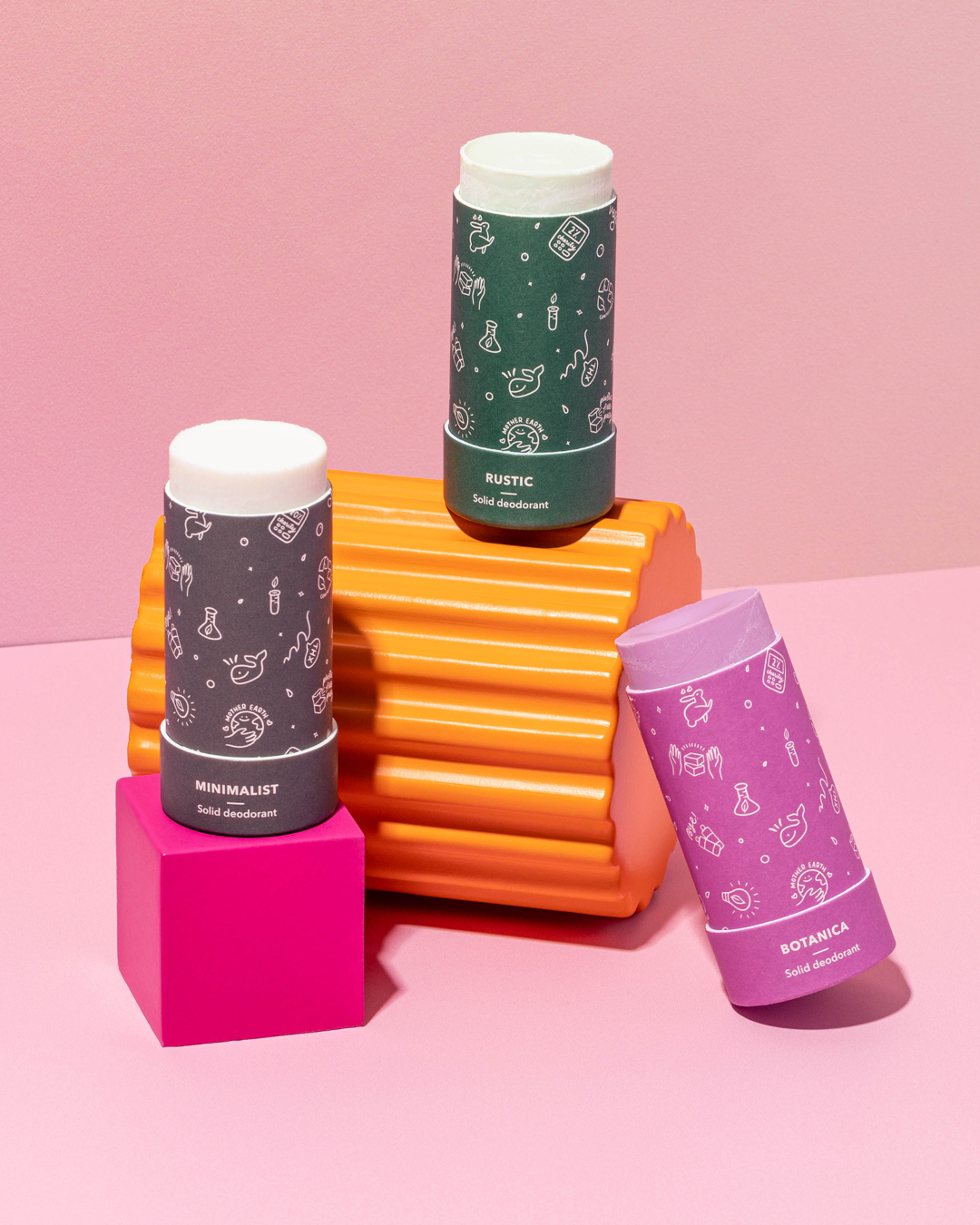 You started out producing shampoo bars, but now you make a wide range of products, from skincare to home and pet items. What inspired you to branch out?
The whole idea behind Ethique's first line of shampoo bars was to eliminate the need for plastic packaging and excess water, massively reducing the environmental impact of haircare. Once we'd got those formulations just right (our products have more than 30,000 five-star reviews and an average rating of 4.8 stars), it made perfect sense to do the same for skincare and body products too—it's more opportunities to eliminate unnecessary plastic packaging and do good for the planet instead.
Over the past ten years we've expanded from shampoo and conditioner into facial cleansers, moisturisers and scrubs, body lotions and butters, and lip care and colour, all of it home-compostable, plastic-free, vegan, cruelty-free, palm oil free and climate positive.
Ethique is the world's first regenerative lifestyle and beauty brand—what does that involve?
Regeneration is at the core of everything we do, though we haven't always used that word to describe it. (If sustainability is replenishing what you use, regeneration is giving more back to the planet than you ever take away. Think of it as 'sustainability plus'.) Our mission is to regenerate the planet through products and practices that give more than they take away. 
This was always the mission, even if I didn't put a name to it.  We're known as a plastic-free company, but we're much more than that. We work directly with the producers of our ingredients so we can be confident they get a genuinely fair wage, a source of income year-round and have our support to grow their business. Our packaging is also regenerative—when it's put in compost, buried in the ground or in a plant pot, it will break down naturally to return nutrients to the earth and contribute to the soil ecosystem. We're climate-positive, offsetting more carbon than our business has ever produced (and yes that includes the products themselves and shipping). And of course, all our products are also vegan and cruelty-free, palm oil free and we're a Best in World BCorp for the fifth year running!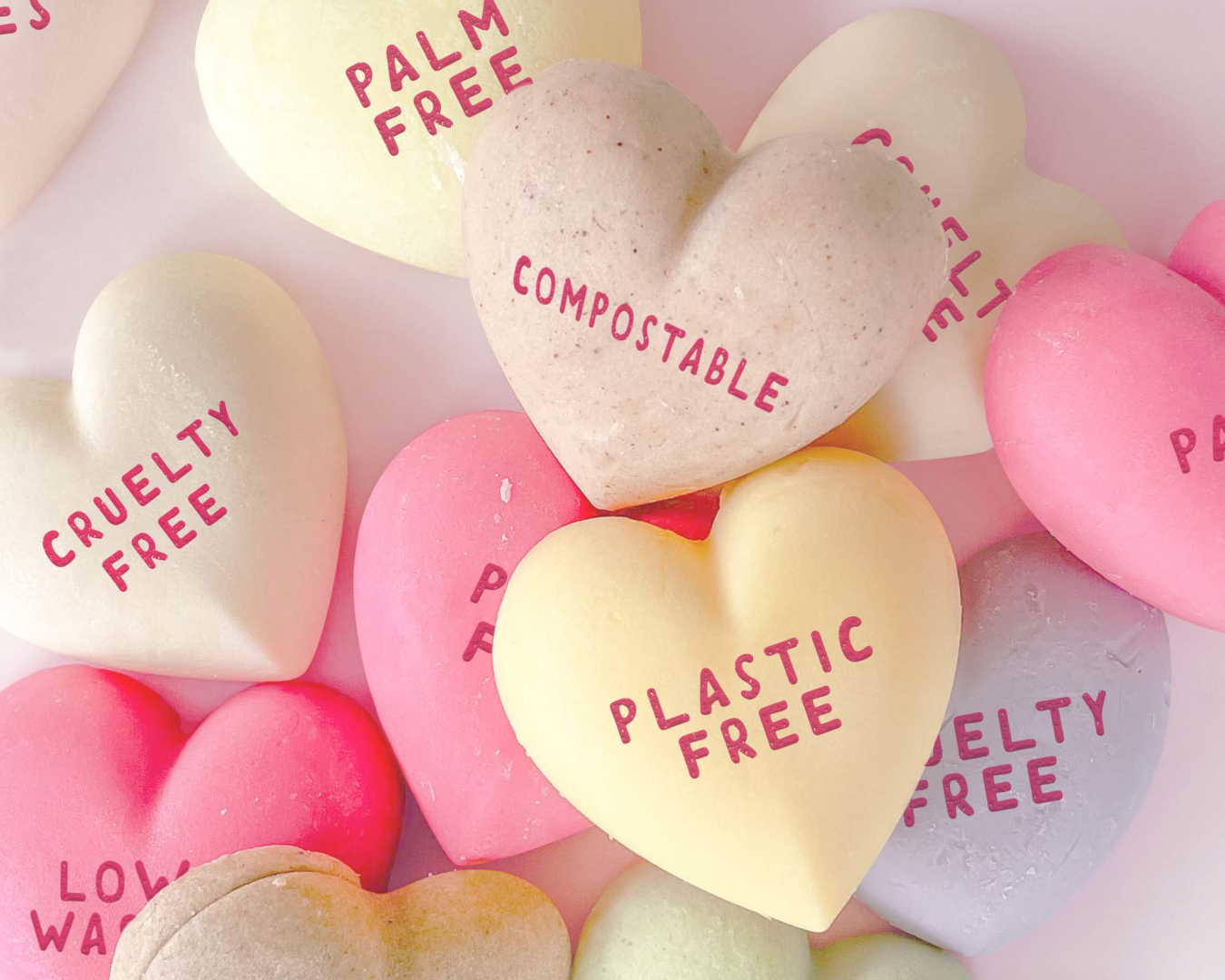 How can people incorporate sustainable regeneration into their everyday lives?
Responsibility for addressing excess emissions, tackling wasteful packaging and halting the progress of the climate crisis should really fall on businesses—not individuals—because they are largely the ones causing the problem. However, small changes individually really add up, particularly if we do them collectively. Of course, I'm going to say 'swap your liquid products for beauty bars', but other changes like getting your morning coffee in a reusable cup, carpooling on your commute (or, better yet, opting for public transport), and reducing your meat and dairy consumption can make a big difference too.
One particularly powerful (and free!) action we can all take is to hold big businesses accountable. Ask them how they are tackling waste from their packaging, how they intend to reduce their emissions intensity, and whether they contribute to climate charities. Tell them what you want to see them doing differently and vote with your dollar by opting for businesses making positive steps.
What advice do you have for young Kiwi entrepreneurs?
Purpose-led businesses grow faster, inspire more loyalty from customers and their teams and are more profitable (Deloitte said this, not me). Businesses need to have a mission beyond making money if they want to stand out in this day and age. And far from being something that holds the business back, it is a platform on which to grow. So think about what really matters to you and how you can genuinely put it at the heart of your business.
And finally, what's next for Ethique?
Our focus is and always has been creating as many opportunities as possible for people to ditch plastic bottles from their beauty routine. We get that the bar format isn't for everyone, and some people just prefer the feeling of liquid shampoo, conditioner or body lotion, so we're about to launch an exciting new range of powder-to-liquid concentrates. Spanning shampoo, conditioner, body wash, lotion and hand wash, they come in the same compostable sleeves as our shampoo bars, but you just add water at home and stir to whip up your favourite liquid product—no plastic packaging involved.
Get inspired with more stories of Kiwis getting the gig.
Image credit: Ethique.