If there's one thing we love more than good food, it's good cheap food. Seriously, is there anything better than finding a hidden gem of a place and nabbing a fantastic food bargain?
If you're like us and love getting more bang for your buck then read on. From hand-pulled noodles to halloumi burgers, we've got you covered with a guide to some of Wellington's best cheap eats.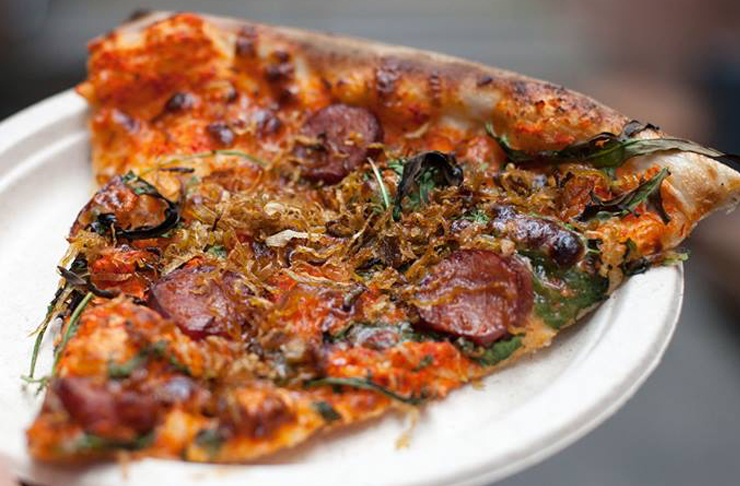 Tommy Millions
Courtenay Place, Press Hall, Featherston Street
Wellington's favourite pizza providers, Tommy Millions, is our first pick for a cheap eat. Head to Tommy's to buy pizza by the slice, starting at just $5 for a margherita. Loosen that belt because these New York-style slices are big. As well as their regular offerings, they also have a weekly special at $6 a slice and a weekly vegan special at $5 a slice, so there's something for everyone. Best of all, Tommy's has three locations to choose from, so no matter where you are in town, there's always a Tommy's close by.
Little Penang
Dixon Street, The Terrace
Little Penang is one of our all-time favourites. With two great CBD locations, Little P is a fantastic go-to lunch or dinner spot to get good food for a great price. Little Penang specialises in authentic Malaysian dishes, inspired by the street food of Penang. They offer daily lunch specials for $14.90, and arguably the best mee goreng in Wellington for $13.90. Don't let the queues put you off—they move quickly, and the slight wait is always 100% worth it.
Satay Kingdom
Left Bank Arcade
Ah Satay Kingdom. Truly a jewel in Wellington's crown. A mecca to poor students and a paradise to yo-pros earning just over minimum wage. There is absolutely no way we could write a list of cheap eats and leave Satay Kingdom out. Once there it's pretty much a crime to go past the Roti Chanai—roti served with chicken, lamb or vegetable curry gravy. For $7! In fact, nothing on the menu is over $14.50, making it the perfect spot to visit when your bank balance is looking a little sad.
Aroy
Molesworth Street, Cuba Street, The Terrace, Riddiford Street (Newtown)
Aroy has multiple locations around Wellington now, so they're definitely doing something right. Serving up Thai street food to the masses, they're fast, reliable and best of all, easy on your wallet. We love their crispy pork with bok choy ($15.90), their Tom Yum soup ($14.50), and you can never go wrong with a classic Pad Thai ($14.90). Best of all? Aroy doesn't mess around when it comes to portion sizes. Seriously, wear your stretchy pants.
Sushi Bi
Woodward Street, Willis Street, Bunny Street
Throughout the day Sushi Bi serves up a range of freshly made sushi at three different locations in the Wellington CBD. Now, what could possibly be better than freshly made sushi, you ask? Half price freshly made sushi! That's right, after 4pm every day, everything on offer at Sushi Bi is half price. Make sure you get in quick though, Wellington locals love to take advantage of this deal, so prepare for a queue.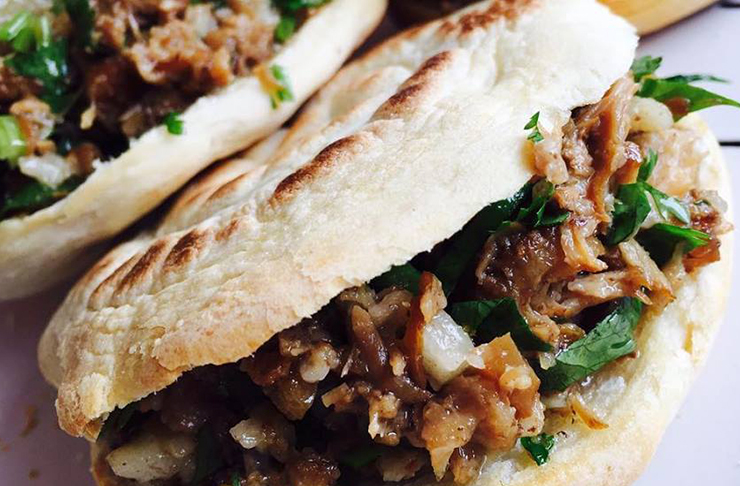 A Taste Of Home
Vivian Street
A Taste of Home may have not been around as long as some of the other contenders on this list, but man, they've definitely earned their place. Specialising in Chinese-style street food, the restaurant has a cult-like following, which is unsurprising when you check out their menu. Their cheapest eat is the Yo Po Mian; hand-pulled noodles with spiced egg, peanuts and seasonal veggies, for $10. Nothing else on the menu is over $15, and believe us when we say no matter what you pick, you won't be disappointed.
Chow
Tory Street
Head to Chow on a Monday for two-for-one specials. Their menu is designed to share, so it's the perfect spot to hit if you're like us and like to try a little bit of as much as possible. Some classic favourites on Chow's menu include blue cheese wontons, salt and pepper squid with wasabi mayo and the vegetable jungle curry. Get as many dishes as you like, and only pay for half. They don't take bookings on Monday evenings so if you're planning on eating in we recommend an early dinner.
Fisherman's Plate
Bond Street
If you know about Fisherman's Plate, you know. The modest exterior can make it easy to pass by if you're unfamiliar with it, but Fisherman's Plate serves up some of the best authentic Vietnamese food in Wellington (and fish and chips too). Their pho, which ranges from $13 to $16, is a must-try and is one of the main reasons why the restaurant has such a steady stream of regulars through its doors every day.
Greek Food Truck
Various Locations
The Greek Food Truck is always a sight for sore eyes, no matter where you see it. From here you can grab a $12 souvlaki (your choice of meat with tomato, onion, chips and tzatziki sauce wrapped in toasted pita bread), or a $10 halloumi burger, which always includes very generous slices of halloumi. For a side, we can't go past their thick-cut fries topped with grated parmesan. Take a look at their website for a full calendar of their locations for the month which makes it much easier to track them down.
Crêpes A Go Go
Manners Street
Pretend you're in France and treat yourself to a crepe from Crepes A Go Go. Freshly made crepes are served up from a bright yellow hole-in-the-wall spot on Manners Street. Take your pick from a variety of delicious sweet or savoury fillings, starting from $6.50. P.S. bring your student ID for an extra 10% off—an even cheaper cheap eat.
Aunty Mena's
Cuba Street
There's a reason that Aunty Mena's is somewhat of a Wellington institution. For years they've been providing us with some of the city's most delicious and affordable vegetarian food and they're always buzzing. Their entrees include classics such as dumplings, deep fried mushrooms, wontons, and steamed buns—all for $8.50 or less. Their mains? All less than $15 and all very generous portions; from soups to noodles to curries, Aunty's got you covered.
The Ramen Shop
Victoria Street (CBD), Riddiford Street (Newtown)
A big bowl of ramen is the perfect way to warm yourself up from the inside out in the middle of a cold Wellington winter. The Ramen Shop first opened in Newtown in 2014 and then blessed the Wellington CBD in 2018. They whip up everything from scratch and make a conscious effort to keep their offerings affordable, while not compromising on quality. Grab a 'Simple Bowl' (miso broth, egg, fried onion, cucumber, nori, and sprouts) for $11.50, then either have it as-is or add some pork belly, tofu or any of their other delicious additions.
Dumpling' D
The Terrace, Boulcott Street, Courtenay Place
WE LOVE DUMPLINGS. Sorry for shouting but really, is there anything better in this world than those tasty little morsels? Dumpling'd is one of Wellington's most popular dumpling spots, and for good reason. For $12 you can get a box of 12 dumplings, either pan-fried or steamed, in a variety of delicious flavours. Dumpling'd also has bao, dimsim and edamame beans on offer, as the perfect additions to your dumpling feast.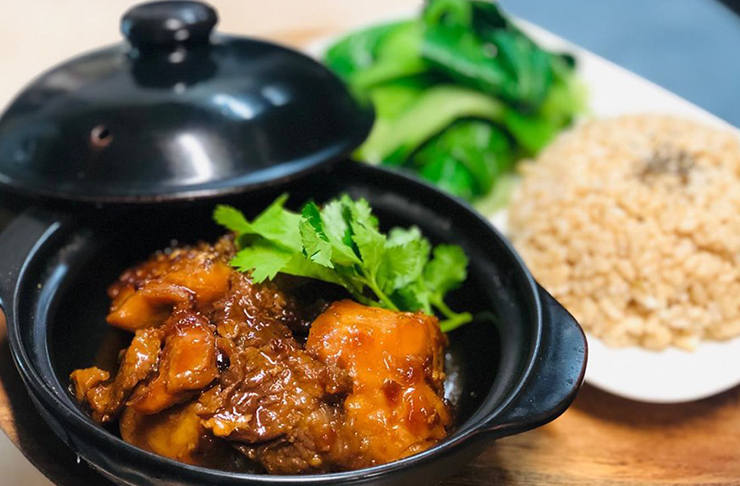 Nam D
The Terrace, Press Hall, Cable Car Lane, Tory Street
Okay, we're calling it now—Nam D make the best banh mi in Wellington. For those of you who aren't familiar with the Vietnamese sandwich, it consists of a baguette filled with homemade butter, pate, jalapenos, pickled vegetables, coriander and your choice of meat or tofu. You can grab a large banh mi from Nam D for $12. Super fresh and super filling, you can't go wrong with one of these bad boys. For something lighter, try their rice paper rolls, at three for $7—get in quick though, the classic weekday lunch rush tends to wipe them out pretty quick.
Need to work off that feed? Check out the 15 best things to do in Wellington.
Image Credit: Little Penang, Tommy Millions, A Taste Of Home, Nam D